Inspired by automobile manufacturing processes, this new bike can be packed into just 30 liters, shaking up a sector that traditionally is not very innovative.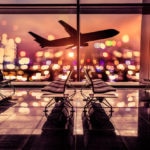 The 19th century saw the birth of two forms of transport that we are still using today: the automobile and the bicycle. But they did not develop in parallel. Whilst automobiles have been constantly improving, bicycles seem to have been immune from progress. To remedy this, the European Union has invested 1.58 million euros in a project to promote and extend bicycle use through innovation. The project is being led by the start-up Bike Intermodal, which has created a folding bike that is much lighter and smaller than normal.
Weighing just 7.5 kilograms, and with a minimum width of just 15 centimeters, the folding version is comparable to a small suitcase. It is half the width and weight of the lightest current folding models. Project leader Alessandro Belli says "whilst the average volume of folding bicycles is 200 liters -and the record is 90 liters- our prototype is just 30 liters". And as he explains, the resulting package fits easily into airline hand-luggage requirements.
He considers that folding bicycles have been "in a rut" since the 1970s, because their "industrial system has not evolved". This lack of innovation means nobody has asked whether things could be done differently. His start-up has taken inspiration from the automobile industry, introducing quality control for every part of the bike. Bike Intermodal's innovative approach has also limited the number of parts, using the lightest materials available.
Folding bikes represented just 0.4% of bicycle sales in 2012, according to figures from the National Bicycle Dealers Association. Belli thinks that the problem for folding bikes is that "they are a good idea, but people don't like them", because they are too big and too heavy to achieve their purpose.
"Creating a folding bicycle that really folds", as described in the project objectives, will create "synergies" between various forms of transport, with a vehicle that is easy to handle and fits in any form of public or private transport. The European Community's Research spokesman, Michael Jennings says that this "multimodal solution" could improve urban mobility and decrease pollution, achieving two of Europe's priorities.
Over the coming seven years, Jennings says the EU will invest 6 billion euros in innovation in alternative forms of transport that are "integrated, green and intelligent". He emphasized the importance of multimodal transport, in which bicycles could be part of the solution, but this ultimately "depends on the innovators."
Assembling and folding the bicycle is really easy he says, as "it opens and closes automatically, like the automatic roof on a convertible", as easy as pressing a button. The prototype is made of aluminum and magnesium, and could be made even lighter and smaller if materials such as graphene come into mass production. And all the parts of the bicycle are fully recyclable, making it environmentally friendly both in use and reuse.
Another innovation is that one model features a miniature electric motor designed by the Swiss company Maxon Moton. Even the versions with the engine weigh less than half a conventional model. The engine also meets all European requirements to retain the classification as a bicycle, rather than becoming a moped.
Bike Intermodal completed its research and development in June, and Belli's team have now moved on to marketing. He explained that they are planning a crowdfunding campaign for the fall, with prices between 500 euros and 1,300 euros depending on the model.
In Spain
Bicycle use has almost doubled in Spain over recent years. According to official traffic figures , over 30% of Spanish people use bicycles for their everyday journeys, compared to just 17% in 2008. The Asociación de Marcas y Bicicletas de España calculates that over one million bicycles were sold in 2013.
These figures, together with the installation of public bike rental services in over thirty cities, reflect the increasing interest in this form of transport. Belli concludes that his vehicle could be applied in these systems, which take up a lot of sidewalk space, fitting up to 24 bicycles into a cubic meter.