It has more than 160,000 registered users and is breaking records left, right and center in the financial world. Mobile bank Number26 allows a bank account to be created without fuss by using an app.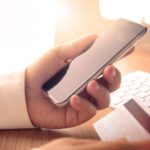 Number26, based in Berlín, registered 60,000 new users during the first quarter of 2016, bringing the total to 160,000. Although its numbers are far behind the leading European banks – Deutsche Bank has 27 million clients-, Number26 is one the fastest-growing banks in Germany.
This company has added the Fintech TransferWise, a company that does not charge exchange fees, to its platform. This allows its clients to change their money quickly and cheaply.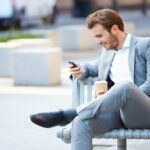 What is the secret to their success?
Opening an account at Number26 is a more straightforward and a quicker process than at traditional banks. Clients can open an account on their cell phone in just 8 minutes, without having to fill out the usual reams of paperwork. Once the process is complete, the application makes a video call to the client to check his/her identity. The user then shows his/her identification details on the screen and answers a couple of questions.
One of the keys to Number26's success is that they focus on the user experience. Users can view their transactions in real time or freeze their credit card at the touch of a button.
The founders want users to truly enjoy using the application, like with Spotify and Uber. They can also carry out any type of transaction via one single app .
Number26 is based around client algorithms to make recommendations about the products that best meet their needs. For instance, whether they would be better off buying a house or continuing to rent. In other words, it provides intelligent financial services.