There is no doubt that big data is transforming the financial industry, helping it overcome the challenges of today's society. Nonetheless, given the fact that one of its fundamental objectives is to obtain data — albeit to improve customer satisfaction —  it still causes some people to have misgivings because it is perceived as an intrusion of their privacy.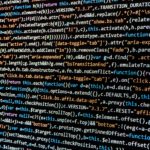 The reality is that the use of data is delivering significant advances to the financial industry, for the benefit of the customer. According to the technology company Ingram Micro, some of the major areas where banks are making the most of big data on behalf of its customers are:
Fraud Detection: data analysis allows banks to distinguish normal customer activity – of any customer – from criminal behavior, so they are able to detect fraudulent transactions more quickly and efficiently.
Industry Compliance with Regulatory Requirements: this means that customers of financial institutions can have the peace of mind knowing that their data is protected and controlled.
Customer Segmentation: data analysis lets financial companies cluster people into different segments, according to their consumption habits, and this lets them offer increasingly personalized products.
Personalized Marketing: the better you know the customer, the better you can provide him or her financial guidance, providing service with appropriate financial products and giving information about promotions that might be of interest.
Risk Management: thanks to real time market data analysis, financial institutions are able to better manage customer portfolios.
During the recent presentation of BBVA OpenMind's new book, 'Towards a new Enlightenment? A Transcendent Decade', BBVA's Executive Chairman, Carlos Torres Vila, demystified the use of big data and its applications in the financial industry: "We want to offer our customers the best experience possible; we want to be their trusted advisors when it comes to making financial decisions, giving them peace of mind. And we want to do so responsibly, in as sustainable a way as possible."
Data represents a source of opportunity for financial management, which is why BBVA has been working for more than ten years in order to adapt to the new ways of understanding business, understanding customers, and understanding their different financial needs. In 2014, the Group created the BBVA Data & Analytics department, which is comprised of various multidisciplinary solution development teams  who have made significant advances in creating analytic models. Another example of BBVA's efforts at creating solutions powered by data are their chatbots, which offer 24/7 customer service: "Artificial intelligence and advanced data analytics is going to allow us to create intelligent assistants who will provide valuable information enabling our customers to make better decisions about their finances,"explained Javier García Mauléon, Smart Assistant Program Manager at BBVA Spain during Planet Chatbot Day: "This is how we can provide an updated, refreshed experience – one that is entirely personalized."
Security, personalization, individualized financial counseling, etc.  Data analytics is the financial industry's key to getting to know their clients and being able to provide them with better products and services.
This means individuals can receive the advice they need that will allow them to make informed decisions about their finances. During the BBVA OpenMind presentation BBVA's Executive Chairman pointed out, "Data is the raw material for developing the best customer experience and the best products." Thus, big data proves itself to be a tool that benefits people: "It will contribute to innovation, inclusion and access to better experiences and services, which will reduce inequality and help create more opportunities for everyone."