Slowly but surely, digital wallets are becoming one of the payment channels with the greatest projection, due to two reasons: their easy usability and their adaption to the smartphone ecosystem. Can you imagine leaving your house in the future without cash or cards?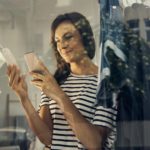 Based on trends in recent years, the future of the payment channels could be decided on in the fight for hegemony in the market of the so-called wallets.
Wallets are digital wallets that store information of payment cards, bank accounts and other personal financial tools that allow you to make virtual payments. In a survey carried out by PxC in the U.S., Opening the Mobile Wallet, half of citizens did not trust using a digital wallet to make their payments or money transfers.
However, it showed that the most probable transactions are funds transfers between individuals (45%) and paying for goods and services in a business establishment using cards stored on their cell phones (43%).
Another report by a U.S. agency, Forrester Research, shows that users of digital wallets use it more as a means of payment than a tool for additional functionssuch as accumulating discounts, information on prices and products or making restaurant reservations.
The PwC report also analyzed the possible use of a mobile wallet when replacing other payment tools. 66% considered it "probable or very probable" to use it as a replacement for a transport card (cards, metro, buses, train tickets, among others) or for show tickets.
How does a digital wallet work?
The so-called wallets generally take advantage of NFC technology (Near Field Communication), i.e., a short-range wireless communication system (contactless, since you can make the transaction by passing your phone over a point of sale terminal (PST), and the amount is charged to a card or account associated with the wallet.
For this system to work, both the SIM card and the PST must be prepared for or compatible with NFC.
2015 is expected to be the definitive year for cell phone payment methods to be considered as a successful option in the new payment channels ecosystem.