María Abascal appointed Director of Institutional Relations at BBVA
BBVA has appointed María Abascal as Global Director of Institutional Relations. Abascal brings to the post more than 15 years of experience in the analysis of economic, financial, regulatory and institutional affairs in the public and private sector. Prior to her new appointment, since June 2010 she had been BBVA Research's Chief Economist for Regulation and Public Policies.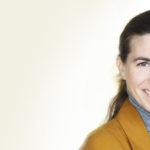 María Abascal is part of the economy, regulation and institutional relations team led by BBVA Executive Board Member José Manuel González-Páramo. She replaces Eva Piera, who left the company in September to pursue new professional opportunities. As part of her duties, María Abascal will be responsible for coordinating the presence of different BBVA areas in both private and public international bodies and forums.
Abascal, 39, who holds a BA in Economics from Universidad Complutense de Madrid, has spent a large part of her professional career at BBVA Research. Her career began in 2005, when she joined the Spanish government's Corps of Commercial Technicians and Economists. Subsequently, she occupied different positions in the public sector. From 2009 until June 2010, she served as Deputy Director General for Financial and Strategic Analysis at the Spanish Treasury, reporting to the Spanish Ministry of Economy and Finance. Previously, between 2005 and 2006, she was counselor to the executive vice-president of the Spanish Institute of Foreign Trade (ICEX).
BBVA's new Institutional Relations Director has authored a sizeable body of articles and publications on the financial system, regulatory issues and Europe. She is a member of the faculty of the Executive Master's program in Management of Financial Institutions at the Instituto de Estudios Bursátiles; and of the Master's in Banking and Financial Regulation at the Universidad de Navarra.
María Abascal's wealth of expertise in regulatory and public policy matters will be a significant asset in reinforcing the global nature of the BBVA Group. It will also support her participation in national and international forums and bodies, at a time when financial regulation is in the midst of a profound transformation.
BBVA works with a broad number of public and private domestic, European and multilateral institutions, including the International Monetary Fund, the World Bank and the Inter-American Development Bank. The bank also actively participates in many international forums, such as the World Economic Forum or the B20, where it plays a prominent role.