We recently caught up with Open Platform's CEO, Abhishek Gupta, to discuss the benefits of open banking, Banking-as-a-Service, and why they have the power to transform the delivery of services across a wide range of industries in the US. Following are the highlights from our conversation with him.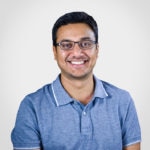 What open banking initiatives is BBVA pursuing?
Gupta: In 2017, BBVA launched API Market in Spain, opening up the bank's APIs so that outside companies could provide banking and payment services. This was long before PSD2 [the second EU Payment Services Directive] mandated that European customers must be able to access their own data from banks. We now offer API Market in Mexico too.
Last year, BBVA launched Open Platform, our Banking-as-a-Service platform for the U.S. market. Open Platform's white label banking and payment APIs enable U.S. companies to offer banking and payment services to their individual or business customers under their own brand. Today, Open Platform is the only open developer platform that provides a full suite of banking and payments services in the U.S. that's backed by a global financial institution.
What is BBVA's open banking strategy?
Gupta: For BBVA, open banking is a strategic imperative. Giving customers access to their own data, giving our clients white label Banking-as-a-Service capabilities and giving enterprises API-led solutions, instead of batch and file-based processes, are huge differentiators for us.
We see a huge opportunity. In the U.S. alone, there are 39 fintech unicorns, with a combined valuation of $147 billion. All of these companies need bank partners to provide banking and payment services to their customers. So do big tech companies such as Apple and Google, which offer a growing number of banking and payment services, such as credit cards and loyalty programs.
Open banking and Banking-as-a-Service allow BBVA to participate in this multi-trillion-dollar platform economy. By unbundling our services and offering them in channels other than our own, we can create really powerful customer and client propositions.
What benefits does Open Platform's Banking-as-a-Service platform offer to clients that other companies don't?
Gupta: First, Banking-as-a-Service is just getting started in the U.S. The vast majority of bank APIs available here only allow customers to access their bank data through third party applications. Open Platform's white label APIs take this a step further by enabling our clients to offer all of our services to their customers, under their own brand, and control the customer experience.
We also provide an open sandbox so that developers can start testing our APIs right away, similar to fintech companies with leading developer experiences like Stripe and Twilio. Another major advantage is that all of our APIs are backed by a global financial institution and offered within the bank's regulatory framework. Last, but not least, Open Platform's APIs are built on top of BBVA's real-time digital banking core, the first in the U.S., which creates efficiency across all of our services.
What Open Platform innovation are you most proud of so far?
Gupta: I think our Move Money API is very powerful because clients have access to a number of different payment types, including ACH, electronic and check-based bill pay, and instant payments to debit cards, through one clean, intuitive interface. That means we can constantly improve and add to the payments types we offer both businesses and consumers, yet still provide one integrated service.
Our most recent addition, which allows users to send funds instantly to the debit cards or prepaid cards belonging to friends, customers, companies or employees, has a lot of exciting applications. It can empower clients who are running online marketplaces to make instant payments to vendors, for example, or allow companies to make real-time disbursements, such as earned wage access, to gig economy workers. We'll also be offering the ability to pull payments from debit cards soon, making instant payments to and from debit cards easy.
How do you see Banking-as-a-Service developing in the U.S. market?
Gupta: Financial products and payments are important to any platform business and in any industry vertical – they are certainly not just the remit of fintech companies. To give you just three examples, we're already working with a company that provides banking services to the hospitality industry, one that offers financial solutions such as retirement savings, and another that enables payments from brokers to operators in a travel marketplace. Every company has contractors, suppliers, employees or customers that they need to pay and we see enormous opportunities for growth here. We think Banking-as-a-Service has huge potential in the U.S. and we're excited to be pioneers in this journey.
---
If you would like to find out more about how your business could use Open Platform's banking and payments APIs, contact us. We'd love to answer your questions.