'Millennials' and the need to evolve the user experience on technology platforms
"What does the millennial generation mean for technology makers?" This is the big question that Jake Wobbrock, CEO and co-Founder of AnswerDash, tackles in a recent article published in the Wired "Innovation Insights" community.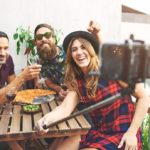 According to Jake Wobbrock, Co-Founder and CEO of AnswerDash, the biggest change is set to come in user experience. "This means that interactive technologies, from smartphones to websites to mobile apps to SaaS (Software as a Service) apps, need to provide the most usable, self-guided, hiccup-free, efficient user experiences in history."
Millennials, says Wobbrock, are more than capable of using technology services regardless of the user experience that they provide. However, if there is one thing that defines the generation, it is that they are "experts at finding alternatives", meaning they won't waste time with poor user services that prevent them from performing tasks immediately.
The example he offers is Apple and the powerful brand loyalty that the Cupertino-based company evokes among this demographic group. And all because "Apple products thrive on fluid user experiences that allow millennials to accomplish their goals with ease."
Keeping the demands of this user group in mind will be essential to the health of any tech business in the near term. Studies already indicate that millennials will represent the majority of connected users by 2017, with greater purchasing power than any other generation in history, including the baby boomers.
Consumer and communication habits
Even as soon as 2015 50% of global e-commerce will be mobile, a trend that is forcing e-commerce platform developers to innovate and improve the user experience now.
Millennials have shown themselves to have different communication habits. For example, their lifestyle and familiarity with technology and online culture has seen them 'take to social networks' to lambast brands and products that disappoint them. This makes millennials the worst critics (or, of course, advocates) of companies in real-time. Companies can therefore benefit enormously from investment in enhancing the user experience offered by their platforms and products.
According to Wobbrock, "The good news is that although millennials have higher expectations for their online experiences than other generations, companies are becoming more capable of understanding their needs: By examining millennial behavior online, we can predict where technology is heading and how website designs will need to adapt to cater to this growing demographic."
He quotes research that concludes that efficient "self-service" is a critical aspect of the online purchase experience, with 57% of US online consumers reporting that they are very likely to abandon an online purchase if they cannot find quick answers to their questions.
The future of user participation may therefore depend on providing fast and efficient means to resolve their questions. Wobbrock insists that millennials "prefer to be in the driver's seat, and will generally not seek assistance over live chat, email, or phone to get answers to their questions. They need self-service solutions; if they can't quickly resolve their own problems, they will give up and go elsewhere, knowing that many alternatives are just a Google search away."
Wobbrock subsequently offers four key points that designers need to keep in mind to provide millennials with the technology experience that they expect:
Mobile is the platform of choice for the millennial generation.
Less tolerance for poor user experiences means that the importance of creating great online experiences is higher than ever.
Millennials generally prefer to be in control, so favor website self-service solutions over assisted service; give millennials the power to resolve their own problems.
Millennials will inevitably talk about brands on social media, so they should engage in the conversation and learn from it.