The financial sector has a number of highly profitable services such as payment channels. Traditionally, financial institutions have sought to maintain these within their power, and that's why many customer offers take the form of integrated packages with credit and debit cards, and direct debit payments. In addition to the profitability it generates for the sector, it also connects the user to the bank and supplies abundant knowledge of the customers, although this last aspect is generally relatively underutilized throughout the sector.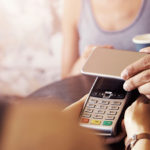 One of the features of this industry is its lack of standardization and the widely varying array of solutions. This is the reason it is today one of the sectors with the greatest number of competitors, and where evolution has now become a revolution. It is very difficult to enumerate them all, but if we make an effort, we can ultimately integrate them into five groups: financial institutions, technology institutions, telcos, "visas" and new initiatives.
On paper at least, the banks should be in pole position. No one knows the customers better than their bank; it has information on their accounts, their balances, what they spend, and how and where they do so... So they have been gradually launching their own solutions, including BBVA Wallet for making payments via cell phones, and Wizzo, a payment tool between private individuals that eliminates the need to know the 20 digits, and makes the process of sending money as easy as sending an e-mail. Other Spanish players such as Santander, Caixabank and Telefónica have grouped together to launch Yaap Money, with the same aim as Wizzo. Other interesting initiatives include Bankinter's, offering a virtual mobile card or their savings portal Coinc. But there's still a long way to go.
Technology companies like Google, Paypal and Apple are the second major group of players, and they are progressively consolidating their position as the most innovative and ambitious in the pack with new initiatives like Apple Pay, which has been available in the US since last 20 October. The most curious feature of this new system is that it uses several technologies that have been on the market for over a decade, so they haven't actually invented a new technology, but have rearranged existing technologies to create something new, secure and simple: payment with contactless technology via the iPhone, then confirming with your fingerprint.
Apple CEO recently gave some clues about the progress of Apple Pay. Among other revelations, he pointed out that in the last four months, two out of every three dollars paid in the United States were transacted by means of contactless systems, and he also unveiled their forthcoming massive entry in over 200,000 self-service points after their agreement with USA Technologies. Apple recently received support from the government of the United States for providing compatibility for all debit and credit cards issued to war veterans, which represents 87 million transactions a year, equivalent to $26,400 billion.
Elsewhere we have Google, which in 2013 announced that it planned to add the option of making payments to its powerful Gmail system by simply attaching money just as though you were attaching any other file. You can already use this system in the US and in the United Kingdom. It will only be a matter of time before we see it in the rest of Europe .
The figures for PayPal continue to grow. Its net volume of payments was up 24% in the fourth quarter of 2014, taking its revenues to 2.2 billion dollars. In that quarter they registered 4.6 million new active accounts and 18.9 million for the whole year, amounting to a total of 162 million. More recently a new player has joined the fray, and has no intention of lagging behind.
Samsung, Apple's great rival in mobile devices has just announced its purchase of LoopPay as a response to the spectacular success of Apple Pay. LoopPay is a company specializing in new mobile payment technology that was set up one year ago. It operates very simply by means of signals emitted by the credit card's magnetic band when the user brings the LoopPay device within range of a card reader or POS. What makes it so ground-breaking is that it is compatible with most of the current payment terminals installed in stores and businesses –around 90% of the stores in the US. The directors of the South Korean company see great potential in this acquisition as a means for revolutionizing payments.
The third large group is formed by the telcos, who supply their infrastructure and are gradually moving into this world –albeit more reactively. Telefónica with Yaap or Vodafone with its Vodafone Wallet have begun to make inroads in the world of payments. But Vodafone has gone one step further and through its subsidiary M-Pesa has created a simple system of sending money that enables a whole range of transactions from payments to deposits. Today they move more than $18 billion in payments with lower transaction costs than money transfer companies. It has been so successful that it has already been exported to Afghanistan and India, and a few weeks ago, to Romania.
Meanwhile, we cannot forget the fourth group of players, Visa and MasterCard, who continue seeking alternatives to enable them to maintain their leadership position. Visa is issuing a large number of contactless cards all over Europe and aims to start out 2015 with more than 100 million in circulation. Meanwhile, a few months ago MasterCard –along with Zwipe – launched the first contactless EMV card with a fingerprint sensor using biometric technology.
And then we have the last group, comprising a number of major new initiatives. According to the analysts at CB Insights, in 2013 alone over $1.2 billion was invested in 193 startups in the field of payment services. Among these it is worth noting one that many have fingered as the next financial revolution, cryptocurrencies. Even the Bank of England itself recently maintained that Bitcoin was the Internet of finance. Its future is really very promising.
The power of these currencies lies in their role as a payment channel rather than as speculative assets, and they may represent a major shift in the long term. Bankinter recently invested in Coinffeine, a Bitcoin startup, and BBVA in Coinbase, another San Francisco startup that offers consumers and companies the opportunity to easily buy, sell and make transactions with Bitcoin. Time will shed more light on this issue.
Five groups vying for the more than 400 million consumers that today use cell phones to make their purchases, and for 180 billion euros in mobile payments, a volume that the consulting company Juniper Research predicts will be reached in 2017. This entertaining and hotly contested sector is certain to continue making headlines.