The image of the traditional billionaire, surrounded by luxury and oblivious to what is happening on the planet, is beginning to be a thing of the past. Some of the largest global fortunes have discovered impact investing and social entrepreneurship and are using these opportunities to take action and leave a positive mark on the world.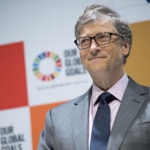 "At some level, no one deserves that much money. I think if you do something that's good, you get rewarded, but I do think some of the wealth that can be accumulated is unreasonable." These words, spoken by Facebook's co-founder and CEO Mark Zuckerberg during a question and answer session with Facebook employees broadcast live on the Facebook platform, express what is beginning to be an enduring concern among the very rich: how to create something meaningful from the wealth they have achieved throughout their careers.
Zuckerberg himself, who, according to a ranking prepared by Forbes magazine, has a fortune worth more than $70 trillion, has taken an important step in this direction by establishing, together with his wife Priscilla Chan, the Chan Zuckerberg Initiative. Their venture is a company that develops technological tools to solve some of the most pressing challenges of our time, from the prevention and eradication of disease to improved education for children, or the reform of the criminal justice system in the United States, among others.  On the company's web page, Priscilla Chan summarizes the mission: "to point the promise of technology towards the challenges that will shape the future for our kids."
Impact Investing
The philanthropic billionaire stereotype is nothing new, but in today's world it has taken on new meaning, moving from traditional donations to financing innovative, forward-looking projects. Such is the case with the world's largest private foundation, the Bill and Melinda Gates Foundation, whose founders hardly need any introduction.
Co-founder of Microsoft and one of the richest men in the world, Bill Gates has been running the foundation together with his wife, Melinda since 2000. Through the foundation, they have used impact investing to finance various projects around the world: "We structure grants in a way that makes sense from a financial perspective," the foundation explains on its web page. Its work covers five main areas: health; development; growth and opportunities; policy and advocacy; and education with a focus on the United States.
In 2010, the Gates couple made further progress in their humanitarian aspirations: together with another billionaire, Warren Buffett, they established Giving Pledge, an initiative aimed at persuading those with the largest fortunes to publicly contribute more than half their wealth to philanthropic causes. Five years later, Gates created the Breakthrough Energy Coalition, comprised of 28 high impact investors committed to funding innovating companies in the field of clean energy. Its most recent project was the founding of Breakthrough Energy Ventures, an investment fund aimed at helping ecological, clean energy companies break into the market faster.
Ambitious projects
Some of the initiatives supported by these billionaires could contribute to a bona fide revolution with unforeseeable consequences for the future. A good example is a project that Elon Musk is working on. The founder of Tesla has created Neuralink, a company that is developing a system to control computers with the mind by using a chip with electrodes implanted in the human brain. "A monkey has already been able to control a computer using its brain," Musk said during the presentation of the project.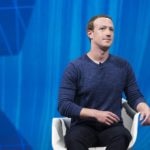 Facebook's co-founder and CEO Mark Zuckerberg.
The company's short-term goal is to use this technology for people with total paralysis, and later with patients of all sorts of illnesses and neurological disorders. Currently, human clinical trials are planned for 2020, if the Food and Drug Administration (FDA) give its approval.
Heirs with a cause
It seems as if the ultra-wealthy are looking to shape the future by making a positive impact. Recently, the University of Zurich and Harvard University, with the support of the  World Economic Forum, offered a course on impact investing, which targeted the heirs to the world's greatest fortunes. The objective is to provide the select group of participating students with in-depth knowledge of the intricacies of these types of investments so that they implement them in their family businesses.
The list of participating students includes names such as Chung Kyungsun, grandson of the founder of Hyundai and creator of Root Impact, an initiative that supports social entrepreneurs by offering them office space and training. And Antonis Schwarz, an activist from an extremely wealthy family with a fortune amassed in the pharmaceutical sector. He is the founder of the Guerrilla Foundation, a project that supports social movements across Europe.
These are just two examples from a generation of young multi-millionaires who have trained in the field of impact investing, gaining the tools needed to overcome the challenges that arise when it comes to seeking agreements, undertaking due diligence, and assessing the social and financial impact of each investment. It is still too early to assess their impact on the world, but it seems as if a change in mentality is possible, and a new cadre of powerful business people with altruistic interests are queuing up to take over where Gates and Zuckerberg leave off.
How BBVA supports impact investing
BBVA does its part to support impact investing through its Pledge 2025, which is based on three prongs of action: finance, management and engagement. In the area of finance, BBVA has committed to securing €100 billion by 2025 for green financing, sustainable infrastructure projects, social entrepreneurship, and financial inclusion. Similarly BBVA Momentum, the bank's social entrepreneurship program, fosters relationships between participating entrepreneurs and social impact investors and in some countries provides loans with special conditions to those businesses with the most potential. This ensures that select companies have access to better funding opportunities, so they can continue to grow and deepen the positive impact they make on the world.