BBVA Compass has long been an advocate for small business, winning multiple awards and teaming with organizations that cultivate a thriving entrepreneurial atmosphere. The bank's BBVA Momentum program even focuses on entrepreneurs who strive to elevate their communities through social projects.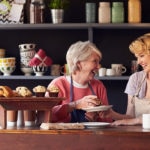 While the bank has been recognized for those particular efforts, it was recently called out for having one of the top small business checking account options.
Research group FitSmallBusiness.com recently named BBVA Compass' BBVA Compass ClearConnect℠ for Business checking account as its Best Business Checking Account for Sole Proprietors in its 10 Best Small Business Checking Accounts article.
According to the article, the account is best as a "low-cost traditional banking option with a large network."
When determining the best business checking accounts, the group considers ease of use, size of network, fees, special features, additional services and introductory offers. More on the award and the criteria can be found here.
This particular BBVA Compass product can be found here. The account allows business owners to easily manage its business banking via mobile device, ATM, desktop, and phone.
(story continues below)
There is no monthly charge and no minimum balance requirements, and customers pay no surcharge at BBVA Compass ATMs and over 43,000 ATMs in the Allpoint® network, plus no BBVA Compass fee to use another bank's ATM.
According to the FitSmallBusiness.com article, "BBVA Compass has the best business checking account if you're a sole proprietor and want a low-cost account with limited transactions. BBVA Compass is also ideal if you live near one of its branches or don't require access to a physical branch for business banking."
BBVA Compass has been busy on the business product front in general, including the recent the launch of its industry-first BBVA Compass RealTime ARP™ and BBVA Compass RealTime Positive Pay™ products for commercial clients.
Positive Pay is a proactive fraud prevention product that alerts businesses to potential fraudulent transactions on their check or electronic payments. ARP services automate the check reconciliation process and provide reporting capability for processing account data.
---
For more information on BBVA Compass' commercial products, click here. For specific small business products, click here.