As small businesses recover and repair, BBVA Compass offers a helping hand as a dedicated resource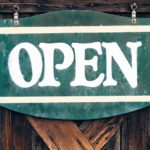 To help, BBVA Compass recently announced special programs and offers for clients and businesses, including discounted loans and credits to those have been affected by the devastation, but according to BBVA Compass Small Business Products Director Lance Gibson, there are a wide range of resources for owners who have built their living from the ground up.
They've poured their passion into these businesses...
"Small businesses are essential to rebuilding Houston's economy and this area's landscape," said Gibson. "BBVA Compass and other resources are available to both offer products and overall guidance for business owners who have been affected by this unprecedented disaster. For these owners, this is their livelihood – they've poured their passion into these businesses, and we're dedicated to helping them continue their dreams."
Beyond the limited-time BBVA Compass product offers for business owners in the areas affected, there are plenty of other services that the bank can offer, according to BBVA Compass National Sales Manager for Small Business Banking Elizabeth Dobers. These would include engaging with the bank on tips and advice through the online banking secure message function, the assistance center on the bank's mobile banking app, or by calling 1-800-Compass and entering their business account number to be directed to the bank's Small Business customer service team.
"We have a dedicated team that is ready to help small business owners get back on track," said Dobers. "I encourage these businesses to contact our customer service representatives and see what their options are and the next steps they need to take on the path to recovery."
In addition to the services and advice BBVA Compass offers, SBA.gov has helpful tips on recovering after disaster strikes, including disaster checklists, information on best clean-up practices to avoid employee health hazards, and emergency preparedness for possible future disasters. SBA.gov also provides counseling services via local district offices to help businesses determine next steps after a disaster. FEMA also has a business continuity plan page, which could be helpful for owners who want to improve on their procedures following Harvey.
"The coming weeks and months are going to be challenging for this area as a whole, but we'll be here to help in any way we can for both the area and for businesses, which are cornerstones for our communities," said Lance Gibson.
Business-specific offers the bank recently rolled out in response to Hurricane Harvey include:
Deferred payments on existing small business loans and credit cards
Waived late fees
Discounted rates on construction and renovation loans
Penalty-free CD withdrawals, for withdrawals made after the first seven days of account origination
Special rates and terms on small business loans
Details on the numerous special programs are available at the bank's branches or by calling (800) 266-7277.
Offers are for a limited time and are available through December 31, 2017.
---
For more stories and articles related to Hurricane Harvey, click here.
Click here to make a contribution to those affected by Hurricanes Harvey and Irma. The BBVA Compass Foundation will match donations up to $150,000.
For more information on how BBVA Compass is helping those impacted by Hurricanes Harvey and Irma, click here.