A report by Standard and Poor's Global (S&P) analyzes the potential impact on the financial sector of the entry of tech giants such as Google, Apple, Facebook and Amazon. Although no immediate changes to bank ratings is foreseen, the report points out that in the long term these companies are well placed to get a position  in segments of the chain such as payment systems.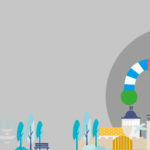 The rating agency believes the biggest competitive potential comes from those business niches where the barriers to entry are lower. These tech giants can call on their financial weight, strong brands, loyal customer bases and state-of-the-art technological systems that allow them to gather, analyze and link customer data. They are also seeking to diversify in areas away from their core business.
In this new competitive scenario, a transformation strategy becomes pivotal for banks. BBVA's vision is to create new experiences, helping people and companies improve their lives and businesses. "For the Group, payments are a key area because they are the basis for our interaction with customers, where we earn their trust and gather their data," says Ignacio Bañón, global head of Payments Solutions at BBVA. "A substantial portion of our relationship with customers is built around our payments solutions."
The S&P report focuses on the potential role on three specific areas of the financial sector: payment systems, loans and deposits.
Payments: The volume of transactions processed using mobile phones is still well below that using debit or credit cards. However, in the long term, these companies could lever their client bases to make inroads into traditional payment services carried out by banks. In fact, they already have extensive experience in the payments industry through their "e-wallet" (electronic wallets) option for customers. For example, in China, credit card payments take up less of the payments pie than in Europe and North America as a result of companies such as Ant Financial y Tencent, which dominate the electronic commerce market.
Loans: Although tech giants have started to get into the loans business, S&P does not believe their presence to be significant. The ratings agency predicts that these companies will focus on niche markets such as microcredit or consumer lending. It also believes that given that they do not appear keen on having to embrace compliance with the profusion of regulatory technical requirements, they do not seem to present a significant risk for banks
Deposits: As in the case of loans, the ratings agency believes that demanding regulatory restrictions will limit the ability of tech giants (particularly in developed markets) to compete with global banks in this field.