Subscribe to Netflix and Spotify from your banking app? Discover the winning solution of the BBVA Hackathon
A team of university students from Mexico developed an app in just three days to meet customers' needs in terms of finances, entertainment, shopping and transport. Thanks to their business acumen and the use of artificial intelligence and QR code payments, they were able to win the 2021 BBVA Hackathon, which brought together 752 participants from different countries virtually.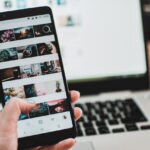 With digitisation we have the world in the palm of our hands, as well as a huge number of mobile applications on our smartphones. So what if there was an app that could manage the financial movements of all the services we would like to use, from Netflix and Spotify subscriptions to other payments related to transport and travel, all in one place? This is the proposal of the team that won the 2021 BBVA Hackathon, an event organised by BBVA Open Innovation where innovative ideas such as this were sought to revolutionise the financial services of tomorrow.
Held digitally and globally at the end of October, the competition had 752 participants with multi-disciplinary profiles from 164 universities around the world, who worked in teams for three intense days to develop innovative solutions. Their solutions aimed to respond to 12 challenges on digital transformation put forward by BBVA's business units in Mexico, Peru, Colombia and Spain, as well as their associates.
Ultimately it was the Financieros Ingenieros team, made up of five university students from Mexico, which took the grand prize of 100,000 pesos (around US $5,000) for developing a full mobile application that integrates financial and non-financial services to streamline users' day-to-day transactions in response to the Super App challenge. There were also smaller awards for the winning teams of each of the proposed challenges.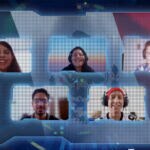 2021 BBVA Hackathon winners - BBVA Open Innovation
"I was impressed by the winners' level of knowledge and technical skill - in three days they created very advanced demos, screens and journeys", said Daniel Campuzano, director of Digital Alliances in the area of Strategy and Innovation at BBVA Mexico, who was responsible for the Super App challenge. Campuzano also noted that the winners designed a solution focused on generating business to "benefit both the bank and its customers."
A challenge to boost BBVA's app
So-called 'superapps', tools that combine services from different fields, are increasingly popular in Asia and Latin America, with success stories such as China's WeChat or Colombia's Rappi. Another example is that of the Spanish consultancy Tantum, which took part in Madrid City Council's 'El Despertador' acceleration programme for SMEs and Freelancers, where BBVA collaborated as a mentor. They take inspiration from Asian strategies to help other companies implement these kinds of developments. "Customers can access everything they need in their day-to-day life in a single mobile app - it's easier to have everything integrated to avoid onboarding processes or having to share confidential information and payment methods across multiple services," explained Campuzano.
To offer added value to customers, his department is exploring possible functionalities that are not part of the bank's main business in order to integrate them into the BBVA Mexico app. Hence the hackathon was an ideal opportunity to launch a challenge that would encourage young people to "think outside the box and come up with disruptive proposals" that would bring "fresh ideas" to invent the 'superapp', according to Campuzano.
"Customers can access everything they need in their day-to-day life in a single mobile app"
As BBVA customers, the five friends and students from the Monterrey Technological Institute in Mexico who formed the Financieros Ingenieros team already had some possible services that they wanted to include in the tool in mind. "We ran a survey at our university and among our acquaintances before the hackathon, to check that they liked our ideas", explains Alejandro Hidalgo, team member and student of Computer Technology Engineering, like another three members of Financieros Ingenieros.
During the 52 hours of the competition, the team translated those ideas into Blue 360°, an app to manage all the financial movements of services related to shopping, entertainment, transport, food and travel. "In entertainment, we proposed establishing partnerships with streaming services to sign up for subscriptions through the app and get some benefits", notes Leslie Marisol de la Tijera, a Financial Administration student who brought her "business acumen" to the project.
This allows users to automate payments on Netflix, Amazon Prime, Disney+, Spotify, and Apple Music without leaving the app and to get discounts when they subscribe via that route. They have the option to shop at their favourite stores from within the app, and the tool also includes functionalities to leave reviews, compare prices and visualise expenditure to help customers with their next purchasing decisions.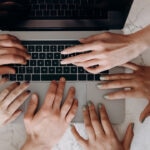 Content managers, artificial intelligence and QR codes
To create a fully functional prototype, the Financieros Ingenieros team combined the use of the WordPress content management system - Amazon Web Services' (AWS) web architecture - and programming languages such as JavaScript, PHP and HTML. "BBVA's mentors helped us devise the best architecture in AWS to implement as many services as possible. Without their support we wouldn't have had as much knowledge," says Emmanuel del Río, a member of the team.
They also employed artificial intelligence to improve the user experience. On the one hand, they used open source software specialised in image recognition to digitise photographs of receipts, thereby facilitating billing and tax reporting processes. On the other hand, they integrated a chatbot so that users could ask the app for help and receive answers automatically.
"Without the support of BBVA's mentors we wouldn't have had as much knowledge"
Blue 360° also has a virtual wallet to attract users who are not customers of the bank, with which people could make payments using QR code technology, and of course the app developers included essential aspects such as user data privacy and cybersecurity.
Lessons for tomorrow's innovators
As well as the satisfaction of having won the BBVA Hackathon, the Financieros Ingenieros team also valued what they learned from the event - it helped them to coordinate better while working as a team and to acquire new technical and communicative skills, as they had to present their pitch to the BBVA panel. They also appreciated that the experience allowed them to learn about innovation processes at the bank, and some members have shown an interest in a future career in the financial sector.
The BBVA Hackathon gives the bank the opportunity to discover creative ideas to continue innovating, and to get closer to young professionals who have demonstrated their skills, their ability to collaborate and their enthusiasm for creating valuable services in the competition. Daniel Campuzano, who headed up the Super App challenge, concludes: "The hackathon can act as a hotbed of talent - there are so many brilliant young people with good ideas and a lot of technological knowledge of programming. We are very proud that they have developed products for the bank."