Acciona sets up international sustainable supply chain finance line with support from BBVA
It is the first international sustainable supply chain finance line (a product also known as confirming or reverse factoring) set up by Acciona, a leader in providing sustainable solutions for infrastructure and renewable energy projects. The €15 million line will be used to streamline payments to suppliers in the 'Ness Energy Project', a waste-to-power plant in Scotland. As a result, a total of 25 European suppliers will benefit from the early collection of the receivables they issue in consideration for services rendered to this infrastructure.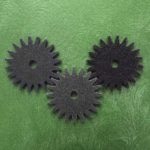 The purpose of the project is the construction and operation of a waste-to-energy power plant in Aberdeen (Scotland) with capacity to process 150,000 tons of waste per year. The project will provide a long-term sustainable solution for non-recyclable municipal waste of Aberdeen City, Aberdeenshire and Moray – in the northern region of the country – and ensure compliance with the nationwide ban on biodegradable landfill waste that will kick in 2021.
This new international line of supply chain finance has been certified as sustainable in accordance with the BBVA's transactional banking framework and will contribute to advance in the achievement of three Sustainable Development Goals: SDG 3, health and well-being; SDG 11, sustainable cities and communities and SDG 12, responsible production and consumption BBVA and Acciona have defined two sustainable indicators or KPIs in the certification: the amount of waste processed and the power recovered from waste (minus ancillary fuel consumption).
Acciona carries out its business activities based on the commitment to contribute to the economic and social development of the communities in which it operates. The company therefore presents itself as an expert in designing a better planet, offering answers to infrastructure, water and energy needs with solutions that are innovative, responsible and generate real progress based on an unusual, alternative way of doing business
With this sustainable international supply chain finance line with BBVA, Acciona reaffirms commitment to the sustainability of its supply chain with total transparency, pursuing excellence in management and the creation of shared value.
Payment solutions and supply chain finance at BBVA
BBVA harnesses technology as a key factor to secure a sustainable competitive advantage while promoting long-term relationships with its customers. With this goal in mind, it offers a broad portfolio of products and services to support them optimize the management of their cash and trade flows.
The working capital solutions offered by the bank satisfy the short-term cash needs of the company arising from a correct action on the cash conversion cycle: 'supply chain finance'; 'factoring'; credit facilities; bilateral short-term loans; asset financing ('leasing' and 'renting' plans); collaterals, guarantees and letters of credit.