BBVA creates a new global area of Sustainability, led by Javier Rodríguez Soler
BBVA gives a new boost to its strategy, promoting sustainability to the highest level of the organization. Javier Rodríguez Soler, current country manager in the U.S., will head the new area, which aims to make BBVA the leading bank for clients in sustainability solutions. Separately, Jaime Sáenz de Tejada (CFO) and Rafael Salinas (CRO) are exchanging responsibilities.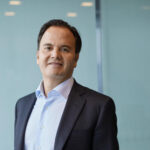 "This new global business area will give a definitive boost to our leadership in sustainability and to our strategic priority of helping our clients in their transition toward a sustainable future," BBVA Chair Carlos Torres Vila said.
In 2019 BBVA integrated sustainability as one of its six strategic priorities, focusing on the fight against climate change and inclusive growth.
In recent years, BBVA has reached important milestones, including its pledge to channel €200 billion between 2018 and 2025 in sustainable financing, doubling its original commitment; its decision to stop financing companies with coal-related activities, or the Net Zero 2050 commitment, which involves net zero CO2 emissions, taking into account both the bank's direct emissions (carbon neutral since 2020), as well as indirect ones, those of the clients it finances.
These achievements, among others, have helped BBVA become the most sustainable bank in Europe and the second worldwide, according to the Dow Jones Sustainability Index.
Climate change and the transition toward a low carbon economy have relevant implications in the value chain of a wide array of productive sectors, and will require significant investments in many industries. Technological advances in energy efficiency, renewable energies, efficient mobility and the circular economy, all represent new business opportunities. In addition to the huge challenge and the opportunity brought about by the decarbonization of the economy, BBVA sees sustainability in a much wider sense. This includes the impact of human activity in natural ecosystems, biodiversity loss, as well as inclusive development as a path to growth while reducing the inequalities in the communities in its footprint.
As all employees and group areas integrate sustainability in their day-to-day activities, the Sustainability area will support them by the design of the Group's sustainability strategic agenda, the definition and enhancement of sustainability working plans from the different global and transformation areas (Risks, Finance, Talent & Culture, Data, Engineering and Organization, among others), and the development of new products in this field.
Additionally, the area will be in charge of developing specialized knowledge to provide differential advice to clients, something that the new area will ensure through its full integration with the rest of the bank's key business areas. It will also establish commercial methodologies and relationships with strategic partners to increase sustainability related business throughout the Group.
Teams belonging to the Global Sustainability Office (GSO), created in March 2020, will join the new area of Sustainability. The GSO has been a fundamental unit to accomplish the milestones above-mentioned.
"Sustainability is a strategic priority and it is a responsibility for all of us who are part of BBVA," CEO Onur Genç said. "The creation of this new global business area will allow us to seize the huge opportunity coming from sustainability, developing innovative products and strengthening the strategic relationship with our clients."
Javier Rodríguez Soler, currently country manager of BBVA in the U.S., will lead the new area, which will be part of the highest level of the organization, the Global Leadership Team, and will report to CEO Onur Genç. Additionally, and considering the highly strategic and transformational nature of the area, he will also report on those fields to the Group Chair Carlos Torres Vila.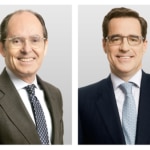 Jaime Sáenz de Tejada (CFO) and Rafael Salinas (CRO) are exchanging responsibilities.
Additionally, the global Heads of Finance and Risks, Jaime Sáenz de Tejada and Rafael Salinas, are exchanging responsibilities. This change, which will contribute to strengthen both areas given their complementary backgrounds gained throughout their respective professional careers.
Biographies
Javier Rodríguez Soler started his career at McKinsey. Following five years with Endesa, where he was head of Strategy and M&A, as well as Head of Investor Relations, he joined BBVA in 2008 as responsible for the energy sector within BBVA CIB. In 2010 he moved to Strategy & M&A area, where he was appointed global head in 2015. Since 2018, Rodriguez Soler has been country manager of the BBVA subsidiary in the U.S., which was recently sold to PNC.
Jaime Sáenz de Tejada has been BBVA's CFO since 2014. He has developed most of his extensive career with the Group. As part of his past responsibilities, he was country manager of Spain & Portugal, CEO at Peru's BBVA Banco Continental, and Corporate and Investment Banking director for the Americas.
Rafael Salinas has been BBVA's Chief Risk Officer (CRO) since 2015. With more than 30 years of experience with the Group, Rafael Salinas has held several responsibilities in CIB, Risks, since 2009, and financial areas in previous stages. He was CFO of Banco de Crédito Local (BCL) and Head of Capital Management at BBVA, among other positions.