BBVA joins forces with Stratenergy to promote energy efficiency investments at companies
BBVA has entered into a collaboration agreement with energy services firm Stratenergy in Spain to accompany companies in the transition to a sustainable model. As part of this initiative, the bank will offer funding to contribute to energy efficiency improvements. The ultimate aim is to promote the implementation of projects that help to enhance savings by consuming less energy and decreasing their environmental impact.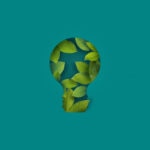 This new energy efficiency agreement promoted by BBVA and Stratenergy will help SMEs and companies to implement or develop energy efficiency projects and thus reduce their energy costs. Specifically, those related to renewable energy, such as the installation of electric or thermal solar panels; the installation of cold and heat production systems or renewable sources, such as biomass; thermal energy saving measures, such as the renewal of air conditioning equipment, industrial cooling systems, the production of steam or air conditioning systems; the installation of LED lights or the incorporation of monitoring systems and energy control, including automation, in the business.
As part of a study, Stratenergy (part of the Velatia Group), will assess and measure the company's consumption, detecting and offering energy efficiency measures. Once the company decides to implement these measures at its business' facilities, it may apply for the BBVA funding, loans, leasing and/or renting that most adapts to their needs.
According to the latest data from the Ministry for the Energy Transition and the Demographic Challenge, more than 80% of energy consumption in Spain can be traced to the transport, industry, services, agriculture, fishing and other sectors. Furthermore, most of this energy is produced using fossil fuels. By including these types of projects in their businesses, companies take on an important role given their contribution to the sustainability of the planet, as implementing energy efficiency measures involves reducing the carbon footprint generated by their activity.
Other BBVA energy efficiency agreements
The bank's new agreement with Stratenergy comes at the same time as other BBVA collaborations with energy efficiency companies and associations. With ANESE, the financial institution launched an innovative end-to-end help service, which ranges from raising awareness about the importance of energy efficiency and the initial calculation of potential savings, to, if the customer so requires, the offer of financial solutions designed expressly with their project in mind.
Furthermore, BBVA also puts SMEs in contact with partners to manage public subsidies aimed at improving the energy consumed by their businesses subject to sustainability and environmental criteria, such as Ateinsa, for example. At present, the volume of public aid dedicated to sustainability in Spain comes to around 1 billion euros per year, which is set to increase thanks to the more than 30 billion euros received as part of the EU Recovery Plan. At least 37% of the almost 81 billion euros received through these funds will be allocated to sustainable projects in the form of subsidies.
Sustainability, a strategic pillar for BBVA
BBVA continues making progress with its goal of advising customers transition toward a sustainable future, one of the pillars of the bank's strategy. The bank will reduce its exposure to coal-related activities to zero, refraining from funding companies performing these activities before 2030 in developed countries and before 2040 in all other countries in which has a presence. Furthermore, at the last General Shareholders' Meeting, BBVA Chairman, Carlos Torres Vila announced the bank's commitment to becoming carbon neutral by 2050 "considering our customer's impact on emissions". The goal of zero net emissions by 2050 is also a goal sought by the Net-Zero Banking Alliance (NZBA), of which BBVA was one of the founding banks.
BBVA, as part of its 2025 Commitment, has mobilized 59 billion euros (up until March 2021) in sustainable finances, more than half of the 100 billion euros committed between 2018 and 2025 to fight climate change and promote inclusive growth.
BBVA is currently Europe's most sustainable bank and the world's second most sustainable bank, according to the Dow Jones Sustainability Index.