BBVA has joined the Net-Zero Banking Alliance (NZBA) as one of the 43 founding members. Banks in this international alliance commit to ensuring that all of their credit and investment portfolios are neutral in net emissions of greenhouse gases by 2050, in line with science and the most ambitious targets in the Paris Agreement. In addition, the direct impact of their activities must also be neutral - something that BBVA already achieved in 2020.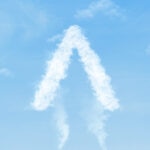 "Our world needs more ambition [and a global joint effort such NZBA´s] to accelerate the change toward a net zero economy by 2050. At BBVA, our own activity is already carbon-neutral and we also want to be so in our indirect emissions, taking into account those related to our clients' production. We want to lead this transformation, supporting society in its transition toward a more sustainable future," said Carlos Torres Vila.
With this alliance, each bank commits to set intermediate decarbonization goals for 2030 in line with the goal to reach net zero emissions by 2050. By the end of this year, after announcing that it would no longer finance coal, BBVA will complete its plans and objectives for sectors with the greatest CO2 emissions:  oil, gas, the automotive industry, steelmaking, cement and transportation.
In 2020, BBVA attained carbon neutrality for its own activities thanks to the use of renewable energy and offsetting its entire carbon footprint with CO2 mitigation projects, which also have a positive impact on the local communities where they take place. With this announcement, it will also be carbon neutral for indirect emissions; in other words, taking into account the impact of its clients' activities.
It is a milestone that means that all banks in the alliance are aligning to the most ambitious scenario in the Paris Agreement. This means limiting the temperature increase to 1.5ºC from levels prior to the Industrial Revolution.
It is an alliance that emerged from the heart of the United Nations Environment Programme Finance Initiative (UNEP FI). It aims to provide legitimacy, credibility and transparency to the journey to reach emission neutrality by 2050. Furthermore, it will allow banks to cooperate in accelerating the development of the tools and methodologies needed for this transition.
In its accession document, the alliance recognizes "the vital role of banks in supporting the transition of the real economy to net-zero emissions, but we will only succeed in achieving this objective if our clients and other stakeholders also play their part." They assume this commitment "with the expectation that governments will follow through on their own commitments to ensure that the objectives of the Paris Agreement are met."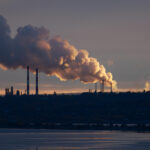 Sustainable milestone
BBVA's announcement marks yet another step forward following its signing (as a founding member) of the Collective Commitment to Climate Action (CCCA) and the Principles for Responsible Banking in September 2019; and the Katowice Commitment in December 2018.
BBVA will accompany its clients in this energy transition toward a more sustainable future with concrete plans and goals. In this journey, BBVA is the first bank in the world to use data analytics to allow its corporate clients to calculate their carbon footprint. BBVA also offers a sustainable alternative for all of its products and solutions in Spain - both for individuals and businesses.
In 2018, BBVA announced its Pledge 2025: its climate change and sustainable development strategy that aims to mobilize €100 billion by 2025. Three years later, BBVA has mobilized over €50 billion in green financing, sustainable infrastructure, social entrepreneurship and financial inclusion.
BBVA is the second most sustainable bank in the world in 2020, and the most sustainable in Europe, according to the Dow Jones Sustainability Index (DJSI).