BBVA offers a sustainable alternative for all of its products in Spain
BBVA has fulfilled its commitment to offer a sustainable alternative for its products in Spain - both for individuals and companies. The wide range of sustainable solutions is designed to respond to society's growing demand and to help customers make the best financial decisions that also help the environment.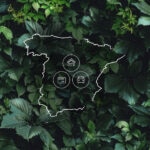 The first sustainable products for individuals that BBVA launched on the market were the investment funds, 'BBVA Futuro Sostenible' and 'BBVA Bolsa Desarrollo Sostenible' in 2018. Both products, which incorporate socially responsible investment criteria in their investment philosophy, allow the investor to be an active participant in the transition toward a more sustainable future.
In 2019, the bank announced the launch of the Loan for environmentally-friendly cars in Spain. With this product, individuals can finance the purchase of an electric or hybrid car with CO2 emissions under 75g/km.
Following these products, the bank ended 2019 with its first individual pension plan managed with socially responsible investment criteria: 'BBVA Plan Sostenible Moderado ISR'; a new alternative to channel savings for retirement.
Aware of the growing demand for sustainable alternatives, last year, BBVA announced the launch of the Efficient Home Mortgage - designed for individuals who wish to acquire a home with the utmost energy efficiency. On March 15, 2021, it culminated the range of products with the Energy Efficiency Loan, whose main goal is to help customers finance construction and home improvements that reduce their environmental impact, while also making it possible to save a greater volume of energy.
Cards are also included among these sustainable products. A little over a year ago, the bank stepped up its commitment to achieving the United Nations Sustainable Development Goals (SDGs) with the launch of the first card in Spain made of recycled plastic. A product made from materials used in different industries like packaging, printing, automobiles and construction, this pioneering initiative in Spain will gradually be expanded to all countries where BBVA has a presence.
"At BBVA, sustainability is one of our strategic pillars. It is an essential part of our strategy and our everyday work. We do not want to just offer customers and clients sustainable products and services - we want to accompany them in their environmental transition, giving them the tools, knowledge and solutions needed to face the coming years," stressed Paloma Vazquez, the Head of Sustainability Retail at BBVA Spain.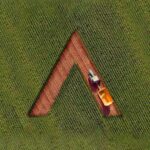 Sustainable products and solutions for companies
With the goal of offering corporate clients comprehensive service to accompany them, BBVA has also launched sustainable solutions to help them make their expenses more efficient, while having a positive impact on the planet.
In the summer of 2019, BBVA launched a line of developer loans designed for the construction of highly energy efficient homes. Months later it expanded the environmentally-friendly cars loan to include small and mid-sized enterprises and the self-employed, allowing them to acquire electric or hybrid cards for their professional activities.
A year later, BBVA announced the first loan in the market for farmers and ranchers. This solution helps the client convert their traditional agricultural or livestock farm into an organic one.
Large corporations and Corporate & Investment Banking
Finally, for large international firms and public institutions, BBVA provides all types of structured financing solutions - common products that are part of their balance sheet needs, such as the issuing of bonds, syndicated loans and project finance.
BBVA offers its sustainable versions in line with international standards and often backed by the opinions of independent experts (certifying companies) that guarantee their sustainability.