BBVA's senior preferred social bond draws massive response from investors, with demand reaching €4.75 billion
This September 1, BBVA has returned to the markets with a two-year floating rate senior preferred bond (FRN) issue. Investors' interest in the bond issue was extraordinary, with demand reaching €4.75 billion, which allowed the bank to reduce the price to 15 basis points plus 3-month Euribor, which is 20 bps lower than the initial price talk (IPT). The social nature of the bond allowed the issue to close below the reasonable price assigned to the bond. "The market's response has far exceeded expectations," commented BBVA's wholesale funding team in charge of the operation.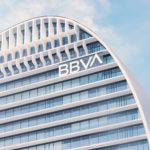 More than 100 investors have participated in this issue, with the book closing with great investor quality.
The transaction increases the base of eligible instruments for compliance with the MREL requirement, given that the €1.5-billion senior non-preferred issue issued in 2017 enters its last year of eligibility this September. It is also in line with BBVA's wholesale funding plan for 2021, which sees the possibility of making some senior preferred or senior non-preferred debt issuance to have a management cushion going forward.
This is BBVA's second issuance of the year. In March, the bank issued €1 billion of six-year senior preferred debt, with an option for early redemption after five years. The demand for this operation was 1.5 billion euros, 1.5 times the initial offer.
Today's transaction follows the bank's commitment to come to market every year with at least one ESG ('environmental, social and governance') issue. It is the fifth ESG bond issued by BBVA, following senior non-preferred green bond issues in 2018 and 2019; the May 2020 social bond; and the green CoCo issued in July 2020.