BBVA today placed a 6-year €1 billion senior preferred debt issue, with maturity in March 2027, and an option for early redemption after five years. Final demand exceeded the initial offer 1.5 times, up to more than €1.5 billion, spread over 125 orders. The interest rate was mid-swap + 52 basis points, below the estimated exit rate of mid-swap + 70-75 basis points.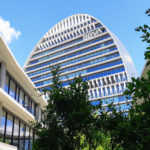 This is BBVA's first debt issuance in 2021. The underwriting banks are BBVA, BNP Paribas, Mediobanca, Natixis, UBS and Unicredit. The debt is issued under Spanish legislation and will be listed on the Irish stock exchange.
The final coupon was 0.125 percent, the lowest BBVA has ever paid for an issuance of these characteristics. Furthermore, the final book was of very high quality, with extensive geographic diversification and an elevated presence of investment funds (68 percent), banks (11 percent) and insurance and pension companies (11 percent).
This issuance is part of the debt issuance plan for the year, which aims to strengthen eligible liabilities to comply with MREL in March, as well as alleviate the effect of some 2017 issuances that are in their final year, and therefore no longer taken into account for MREL.
BBVA's most recent senior preferred debt issuance was in September 2020 when it placed $2 billion in an issue filed with the U.S. SEC. In November 2019, the bank issued another €1 billion of senior preferred debt under Spanish legislation.