BBVA's Board of Directors to appoint sustainable expert Connie Hedegaard, increasing female representation to 40 percent
BBVA will hold its Annual General Meeting (AGM) in Bilbao, on March 18, 2022. As per the meeting agenda, it is to propose the appointment of Connie Hedegaard as a new board member, a highly qualified expert in the field of sustainability and climate change: She was the European Commissioner for Climate Action and Minister of the Environment in Denmark, her home country. BBVA's Board of Directors will thus increase the number of women from five to six, of a total of 15 members, and will reach its goal of having at least 40 percent of women in its Board before the end of 2022, as agreed in its Selection, suitability and diversity policy. Furthermore, the Board will maintain a majority of independent board members (66.67 percent) and a 40 percent of international members.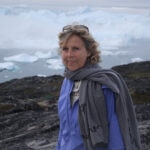 Connie Hedegaard (Denmark, 1960) started her professional career as a member of the Danish Parliament and worked for several years as a journalist in her country. Between 2004 and 2009, she was Minister for the Environment, Minister for Climate and Energy and Minister for Nordic Cooperation, in Denmark. From 2010 through 2014 she moved to Brussels where she was the European Commissioner for Climate Action. In that capacity, she chaired the negotiations for the adoption of the EU 2030 Climate and Energy Framework and was responsible for the EU 2050 Roadmap towards a low carbon economy. She later went back to Denmark as the president of the country's Public Service Board.
The appointment of Hedegaard will reinforce the expertise of BBVA's Board of Directors on sustainability, particularly in the fight against climate change. In addition to high positions in public institutions, she continues to hold relevant international posts in this field. Hedegaard is a member of Volkswagen's Sustainability Council; member of the Supervisory Board at the European Climate Foundation; chairwoman of the OECD's Round Table on Sustainable Development; member of the Climate and Environment Advisory Council of the European Investment Bank (EIB); chairwoman of the Board of Trustees of KR Foundation; president of Danish think tank on Climate, Concito; president of the European Commission's Mission Adaptation to Climate Change, including Social Change; and chairwoman of Denmark's Aarhus University board.
The new board member will replace Sunir Kapoor, who after six years of successful contribution to BBVA's Board as an independent director, is expected to continue to be involved with the bank in areas related to innovation and technology.
The appointment is subject to the verification by the European Central Bank of the suitability regulatory requirements to act as a board member.