Financial education, key to maximizing the benefits of digital payments
New technologies are catalysts for change, but the full benefits will only be available to those with a good financial and digital education. Verónica López Sabater, director at the  International Financial Analysts Foundation (AFI) champions digital technologies as a means to facilitate financial inclusion and as a source of opportunities for all.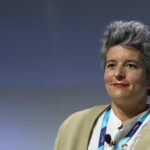 An expert in the field of financial education and a participant in this year's EduFin Summit, López Sabater argues that in today's world there is a large variety of electronic and digital payment methods, which have significant advantages over cash. According to this expert, these advantages include efficiency; transparent economic relationships because these payments are traceable; and its potential to invigorate the economy because "increasing payment options, increases chances of attracting customers."
Inclusion and empowerment
The financial landscape is changing at a breakneck pace, and only continues to move faster and faster. "In practically every aspect of our lives, the current context is marked by digital transformation, innovation, embracing competition, as well as new entrants who have only recently become involved in financial activity," explains López Sabater.
In this context, technology becomes a means to foster individual inclusion and empowerment. "Digital payments lends themselves to building payment histories that can replace and/or complement someone's credit history, in order to demonstrate willingness and ability to make payments, even if he or she has no equity or property." Thus digitalization "contributes to empowering communities who find it difficult to fully integrate into society, delivering greater autonomy to individuals, who are then less dependent on cash and the reliance that it creates." Current tools such as mobile applications help to solidify this integration because "it is very easy to control expenses and manage personal finances when using digital payment mechanisms."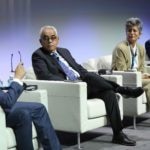 Verónica López Sabater (Afi) participated in the round table "Financial education for all: how to avoid exclusive digitalization", in the last edition of the EduFin Summit, together with David Tuesta, former Minister of Finance of Peru; Rolando Arellano, president of Arellano Consultoría para Crecer and Fernando Tejada, director of Market Conduct and Claims of the Bank of Spain.
Fondness for cash payments
Despite its benefits, many people have found it difficult to adopt new innovative payment approaches, and they remain loyal to cash. While there are some segments of the population who quickly embrace new payment solutions, there are other segments who aren't making the desired progress, and they are "far from keeping up with the unbridled payment offerings that the fintechs, neobanks, and big tech are cranking out daily."
The social experiment, Cantabria Pago Digital, (Cantabria Digital Payments) attests to this fact. The project was "the first experiment in Spain designed to identify the hurdles and motivations that determine the relative slow uptake of digital payment methods used to pay daily transactions." The conclusions of this experiment were revealing. On one hand, it confirms that the digital transformation is everyone's responsibility because "it requires a lined-up, coordinated effort on the part of government administrations, the private sector, the third sector, and the general population". On the other hand, it disclosed that, despite the high penetration of banking in Spain, "universal use and acceptance of digital payments has not yet arrived."
Faced with the results of this experiment, the AFI general director contends "it is urgent that the general public's digital and financial skills and knowledge are strengthened and that we recognize large-scale adoption of innovation requires additional effort; this study demonstrates that it doesn't happen automatically or immediately because there is distrust and a lack of knowledge, especially in older communities." She concludes, "It is a slow process and requires incentives."
The importance of financial education
Financial and digital education is the key to achieving this shift in the collective mentality: "Increasing participants' financial and digital skills and knowledge is crucial in order to maximize the benefits of electronic or digital payments, the portfolio of which doesn't stop growing, neither in quantity nor diversity," López Sabater says. Even so, people need help to ensure they can get the most out of the benefits of digitalization: "Using the new tools (apps, online banking, etc.) requires some basic learning, and people should be guided through this learning process, which does not happen instantly."
The Cantabria Digital Payment study confirmed that financial companies play a fundamental role as guides in the transition to a digital world. As Lopez Sabater explains, these companies should allocate "more resources to training activities and financial education — for both individuals and businesses — to explain the functionality of new payment methods and digital solutions." Furthermore, universal accessibility for at-risk communities or with special needs "should be prioritized and guaranteed so that digitalization is an inclusive process."
Electronic or digital payments have to keep moving forward, but there are some conditions: guaranteeing access to affordable electronic/digital payment methods for everyone; encouraging their universal adoption and use "for which it must be guaranteed that acceptance itself is universal"; ensuring that the public is informed, and finally, "identifying and addressing scenarios in which participants feel obliged to pay in cash."
Through knowledge and with the involvement of all segments of society, a digital transformation can be achieved, one that is all-inclusive and a source of opportunities for all.