Garanti BBVA dedicates its communication channels to women entrepreneurs
In commemoration of International Women's Day, BBVA's Turkish franchise has launched a new initiative called 'Women are the future.' Garanti BBVA has reserved its digital channels, social networks and screens at branches for the winners of the contest, Turkey's Women Entrepreneurs Competition.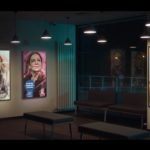 Garanti BBVA is convinced that the future of Turkey will improve if women receive social and economic support. For this reason, the bank will launch a pioneering project on International Women's Day. With the slogan, 'Women are the future,' the bank will dedicate all branch screens, its website and mobile app to the winners of the Turkey's Women Entrepreneurs Competition.
Garanti BBVA CEO Recep Baştuğ underscored that: "At Garanti BBVA we are convinced that economic and social development is only possible if women are represented to the same degree as men, both socially and economically."
In this regard, the executive recalled that the bank started to work toward this goal in the year 2006 and continues these activities so that "women can participate in the economy in an effective manner, thus reinforcing their entrepreneurial spirit." According to Baştuğ, Garanti BBVA wants to call attention to Turkish women's work capacity and will therefore publicize the success stories of the women who won the contest, Women Entrepreneurs of Turkey, on all of the bank's channels. "This way, the inspiring journeys of our female entrepreneurs will reach more women and raise awareness. To this end, we want to increase and diversify the assistance we provide women," he said.
Garanti BBVA has been holding the Women Entrepreneurs of Turkey contest for the past 13 years with the aim of sharing the inspiring journeys of the country's female entrepreneurs in many different environments.
To see the video of 'Women are the future' at Garanti BBVA branches (in Turkish), please click here.