Garanti BBVA sponsors the 2022 Sustainability Summit
Garanti BBVA acted as main sponsor of Harvard Business Review Turkey's Sustainability Summit held last week, where business leaders and experts discussed various approaches to understanding, internalizing and focusing on sustainability.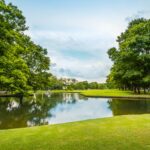 Opening the summit, Garanti BBVA CEO Recep Baştuğ warned that the climate crisis is becoming more destructive day by day: "The time has come to make a real commitment to reverse this trend. If we merely continue the current pattern of business, we will ruin our own future. The prosperity of our planet does not come from financial success alone," he said.
For Baştuğ, "we need to build a system that puts the needs of the entire ecosystem at the forefront, and the time we have left to achieve this is running out. At Garanti BBVA, we are keenly aware of the need to focus on social inequalities, the climate crisis, migration and the water crisis. The financial services industry has a key role to play in the transformation we all hope for," he added.
Garanti BBVA has been carbon neutral since 2020, and last year became the first bank in Turkey to announce its coal phase-out policy. The bank is also taking steps to spread the sustainability movement at the grassroots level of individual customers. Last month, Garanti BBVA added a feature to its mobile banking app that lets more than 20 million users track their carbon footprint and provides tips on how to reduce it. "I am confident that we will continue to lead the sustainable transformation of our country," Recep Bastug said.