Spanish banks collaborate to promote financial education
A few days ago, Junior Achievement Europe and VISA published an interesting report on the financial skills and abilities young people should possess in today's world, "a world of virtual currency and financial complexity". Vienna University of Economics & Business collaborated in the study that interviewed 445 executives in 39 countries.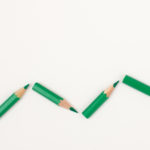 I found three things in this study pleasantly surprising:
First, the fact that private institutions rank third, behind the education system and nuclear family, in the ranking of groups that should be involved in providing financial education.
It is comforting to see that private institutions are recognized as having great potential to contribute to financial education, either with financial and human resources, their knowledge of the subject or their position relating to the person who is making financial decisions. In this sense, I think it is crucial to emphasize the important role volunteers from financial institutions could play. They are employees committed to their job, but also to society. That's why they believe that beyond sales targets, they should share their knowledge with financial education programs and help people acquire the necessary knowledge and skills to make informed financial decisions.
I also found it interesting that the majority of those interviewed, 81%, feel that NGOs are the perfect partner for private institutions to develop financial education programs. When asked about the challenges posed by these partnerships, only 2% pointed to a lack of confidence in financial institutions as an obstacle.
While it is true that only company executives participated in the study and they may have biased opinons, this information gives me the chance to defend the neutrality of the majority of the financial institutions involved in financial education.
A financial institution's aim when developing a financial education program is not, nor should it ever be obtaining some sort of commercial gain. Most private banks that develop these programs do so in collaboration with non-profit organizations, primarily education NGOs, which provide legitimacy when developing materials, training volunteers and coordinating the training of the beneficiaries. This has certainly been BBVA's experience. The financial education programs seek to empower, raise awareness, inform and train citizens to create a behavioral change that allows them to plan better, save more consistently and if needed, take on debt in the most responsible way. Of course there is an ultimate goal that benefits the bank and the financial system, but that goal is none other than ensuring that access to the system takes place in a responsible manner and that citizens use the growing number of financial products and services properly to foster a more stable financial system, with greater quality and efficiency.
Finally, the biggest surprise was that Spain was included as a success story of sectoral collaboration in the financial education field thanks to the joint project between the Spanish Banking Association and Junior Achievement Spain, which has been implemented in more than 170 schools.
The fact that 24 banks were capable of coordinating a single financial program and successfully implementing it in 172 schools in 37 different cities is certainly unique and unprecedented. Spain's financial sector should be proud.
However, the most relevant aspect of this initiative is not the collaboration, but the fact that it involved more than 1,000 volunteers, who carried out the program with dedication, professionalism, and impartiality, creating a high level of satisfaction and trust among students and teachers. Two years into the program, 98% of the teachers have said they would like to repeat the experience, and more than 80% of the students say they have enjoyed the experience and learned from it.
With experiences like these, the right approach to the topic and proper monitoring of the guidelines that define the scope of activities, channels and intervention criteria for the private sector's involvement in financial education - like those established by the OECD[1] for example - the sector will certainly be on the right track.
[1] OECD/INFE Guidelines for private and not-for-profit stakeholders in financial education, 2012