Sustainable agent: banks taking action against climate change
In recent years, society has become increasingly aware of the importance of climate change. The not so remote hazards it poses to our current way of life make changes in current policies necessary. The financial industry is joining forces in the fight against climate change through sustainable finance. Sustainable loans are one of the key tools, and banks play a decisive role when they act as sustainable agents for these loans. But what does this actually entail?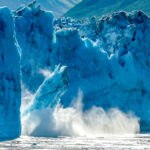 This road map includes financial institutions, such as banks, which, for years now, have envisioned a path forward through sustainable finance. Thus, these operations have a positive impact on the environment and contribute in a significant manner to the fight against climate change. In these operations, banks can act as a sustainable agent or coordinator - a fundamental role when it comes to structuring a green and/or sustainable loan. Specifically, they carry out the following functions:
Assist the company in selecting and hiring sustainability consultants and in the process of preparing reports.
Determine the price adjustment mechanism based on the ESG score or KPI metrics when applicable.
Work with the participating banks and answer all their questions about sustainability throughout the execution process.
Work with the law firms and review the provisions related to sustainability in the legal documentation.
It is important to differentiate between the role of the sustainable coordination agent, a leadership role, with that of the administrative agent. The latter acts as a mere collections and payment agent.
In 2017 and 2018, BBVA became the main driver of the green and sustainable loan market in Spain in its different forms (earmarked funding certified by a third party, RCF for general needs with the borrower committing to sustainability). The bank aims to continue leading this market in 2019 and focuses its efforts on supporting its clients to create value for them in this paradigm shift.
More and more companies and corporations are discovering the potential of this segment and forecasts point to new relevant operations in the sector, thus far unknown to sustainable finance.