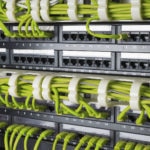 Until now, green bonds have been mostly placed by public utilities, organizations that offer public services such as electricity, gas or water. However, in recent months, other sectors have started looking into this type of financing.
According to BBVA's sustainable bonds team, the telecommunications sector will be the protagonist of the next wave of green issues. This is a phenomenon that is gaining traction in Europe, and is expected to resonate across the United States, two markets in which BBVA has strong franchises, with experts who have a deep understanding of the sector. The institution covers virtually all the players of the Europe's and many of the U.S. and Latin America's telecommunications industries.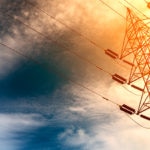 By 2030 information and communication technologies will account for 2% of total greenhouse gas emissions
Green bonds have drawn much interest from the telcos, a growing and self-regulated sector, as well as from investors looking to diversify their portfolios by investing in less obvious sectors. This is driving some telcos, including many that have never debuted as bond issuers, to start considering new scenarios.
For telcos, this sustainable finance instrument makes a lot of sense, to the point of being strategic. On the one hand, it can attract additional investors. On the other, due to the nature their products, their carbon footprint is substantial. For instance, data networks are truly power-hungry infrastructures and therefore have a substantial impact in terms of CO2 generation. "The industry's potential for improvement in this area is huge and companies have shown great interest in the possibility of financing this process through green bond issues", explains Patricia Cuenllas, Senior Sustainable Bond Originator at BBVA, to Expansión.
According to estimates, by 2030 information and communication technologies will account for 2% of total greenhouse gas emissions, a contribution comparable to that of the aviation industry. These prospects are causing these companies' to really start considering the idea of "transitioning towards a low carbon economy".
BBVA, leader green bond issues
BBVA has devoted a significant share of resources and efforts to become one of the segment's leaders. In 2018, the entity led 13 issues totaling €7.20 billion and in 2019 it has already been involved in four other transactions.
Today, BBVA is already working with telcos in Spain, France, England, Portugal and Austria interested in this type of financing. Issuing a green bond is a relatively time-consuming process. Indeed, before making their market debut, prospective issuers have to work hand in hand with a financial institution to structure the green bond framework that covers these operations.
This process requires months of coordinated effort that involves different teams, consisting of specialists from both the issuer and the financial entity. That is why the successful completion of a green bond issue requires absolute commitment from the company's senior team. Also, intensive cooperation between teams helps build stronger ties between the financial institution and some of the most active issuers.
"Senior management involvement is crucial in finalizing and establishing the green bond issuing framework, as this process requires close cooperation from a number teams from different disciplines within the organization. Investors take into consideration not only the specific projects that the green bond will fund, but also the company's firm commitment to improved its environmental footprint," explains to Expansión Ángel Tejada, Senior Sustainable Bond Originator at BBVA.