Sports are not going to be the only stars in Brazil. Mobile payments Bracelents or rings, virtual reality, sensors or drones are going to transform the experience of viewers and athletes within and beyond Olympic facilities.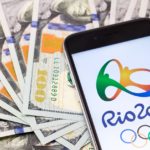 Over 10,000 athletes, 350,000 foreign visitors and 25,000 journalists are expected to flock into Brazil in August. Over 40,000 volunteers will strive to ensure that everything runs smoothly during the event. The potential global audience is calculated at about 4.8 billion viewers. All these are the type of figures and features that one would expect from the Río de Janeiro 2016 Olympics.
But Rio is not just about sports. One step at a time, technological innovations are making their way to enhance the experience of both athletes and spectators during these intense and sportive weeks. Here are the more interesting ones:
A bracelet, the result of a partnership between Brazilian bank Bradesco and Visa, will allow spectators and athletes to make cashless payments. Exclusively available in Brazil, users will allow completing transactions in a million NFC-ready card readers simply by hovering their wrists over the POS terminal. No PIN will be required for transactions under R$50. For transactions over R$50, the PIN will be mandatory.
Also, Visa has launched an NFC-ready 50-m resistant payment ring, that will allow Team Visa athletes to make purchases by simply tapping their ring at any NFC-capable payment terminal.
Technology is going to revolutionize the way in which many sports are broadcast in the Carioca city. The archery tournament will be one of them. The target will be equipped with a new high-technology sensor system that will show arrow strikes to within 0.2mm accuracy. Besides accuracy, to add more thrills to the event and share the tension with the audience in the stands, archers' heart rates will be monitored.
Another example of technological innovation, thought more for swimmers than for spectators, will be underwater displays that will allow swimmers to keep track of their lap count and get real-time readings about their times.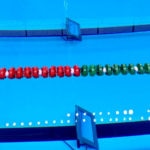 In volleyball and beach volley matches, referees will be able to review questionable calls through a CCTV system. Spectators will also be able to watch replays of game action through the screens installed around the courts.
In the weightlifting competition, a mobile camera will allow viewers to enjoy close-ups of even the slightest movements of the athletes.
It seemed like we would have to wait for the Tokyo Olympics (2020) to see 8k broadcasts, but the people responsible for the Olympic Broadcast Service (OBS) have announced that they will be recording several events in ultra-high definition.
This is a historical feat, but especially for Japan, the country that will be able to enjoy the first 8K broadcasts ever. 8K imaging (7,680 x 4,320 pixels), offer a resolution that is 16x higher than classic Full HD technologies (1920 x 1080 pixels).
OBS will also showcase some Virtual Reality (VR) features. Spectators with VR headsets will be "virtually transported thanks to the VR and almost live coverage of the Olympics' Opening and Closing Ceremonies".
4. Drones and 360º vision
Drones will offer aerial coverage of the both the sporting events and Rio's beauty. On the ground, 360º recordings will allow viewers to enjoy matches or competitions from all angles, just as if were right there, on the track with the athletes.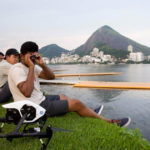 Rio 2016 is a key milestone in the digital transformation of the Olympic Games. For the first time ever, the cloud will be used to support key apps, including the volunteer portal (45,000 people) and the accreditation system (over 300,000 accreditations will be processed).
For the first time also, the Technology Operations Center (TOC) of the host city will be remotely supported by a new permanent Technical Technology Operations Center (TTOC), located in Spain, on this ocassion.
The Pokemon fever reaches Brazil. The Major of Rio de Janeiro, Eduardo Paes, has asked Nintendo to bring Pokemon Go to Rio de Janeiro to attract more spectators.