Joy Macknight, editor of The Banker, spoke with Alfonso Gómez, the CEO of BBVA Switzerland, to discuss the details of the bank's cryptocurrency trading and custody service. BBVA Switzerland is the first traditional bank in Europe, and one of the first in the world to offer a service of this kind.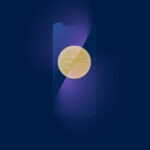 Through its international private banking unit in Switzerland, BBVA is one of the few traditional banks that is actively participating in the cryptoasset business. And it is doing so following years of researching, exploring and experimenting with blockchain technology and the different market protocols. As Macknight says, the bank does it by "educating itself, as well as its clients." In fact, it has been just over a year since  BBVA Switzerland's private banking customers had the opportunity to invest, combining traditional and digital assets in the same investment portfolio.  
"When we realised how strong blockchain technology was a few years ago, we decided to analyse where the potential business opportunities were for the BBVA group and BBVA Switzerland, and, even more crucially, how we can put these opportunities in the hands of our customers," Alfonso Gómez explained to The Banker, a publication that belongs to the Financial Times group.
Switzerland has a highly advanced blockchain system, which has been established in what is known as Crypto Valley. Located in the city of Zug, it offers connections to the most important international innovation hubs. In addition, thanks to a decentralized political system, an entrepreneurial spirit and recognized political stability, Switzerland has been able to offer appropriate legislation and conditions to regulate this type of assets.
For Gómez, "Suiza  is proactive and that is even better than being open. In this regard, FINMA [the Swiss Financial Market Supervisory Authority], for example, is always willing to help. And the regulators are quite comfortable when traditional banks such as BBVA approach them and say that we are thinking about this kind of technology," he concluded.
Read the full interview here.