The Central Bank of the Republic of Turkey (CRBT) decided today to raise the official interest rate by 625 basis points from 17.75 percent to 24 percent. As a BBVA Research report points out, the hike came in above market expectations (21 percent according to Bloomberg consensus estimates), and BBVA Research's own forecast (22.75 percent). BBVA Research welcomes the move and believes it should be backed up by a medium-term coherent and detailed fiscal plan.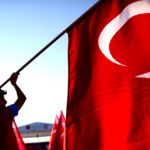 "The decision should be very well received by markets, as it was well above forecasts.  This forceful move by the Central Bank should help ease some of the pressure on the Turkish lira and contain inflation, as well as dispel any doubts regarding the independence of the Central Bank," said BBVA Research Chief Economist for Turkey Álvaro Ortiz Vidal – Abarca.
BBVA Research explains that this "strong reaction" reflects the deterioration in price behavior due to the impact of the sharp depreciation of the lira. BBVA Research estimates inflation will hit 21.5 percentage at the end of this year but states that "the measures taken today could prevent further deterioration".
The BBVA Research report says today's decision not only bolsters the fight against inflation but also helps the CBRT restore its credibility. However, it believes the move should also be accompanied by a comprehensive and coherent fiscal policy. On this track, it is hoped the 'New Medium-term Plan' due to be unveiled by the Turkish government next week reinforces the right framework for rebalancing the economy.