In a scenario of political and economic uncertainties and amid external shocks mainly caused by U.S. protectionism and China, the recovery of the Latin American economy continues apace, with growth expected to gradually accelerate and reach a forecast 2.1 percent in 2019 (Source: BBVA Research).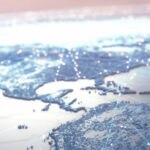 Interest-rate volatility, some instability in currency crosses along with a growing duality between dependence on the U.S. dollar and local currencies and problems accessing finance are some of the concerns of the companies operating in the region. This turns the focus on the execution of day-to-bay business on the solutions offered by BBVA in Cash Management, Trade Finance, Supply Chain Finance and Working Capital.
On Cash Management capabilities:  the local markets are increasingly competitive to which BBVA has responded by constantly increasing and improving its offer of local services as well creating tailor-made solutions for multinationals with global needs.
BBVA's business strategy for Cash Management has focused on technological innovation, clear examples of which include enhanced use of ATMs to manage cash, the option of a single connection point, homogenization with the aim of creating a single format for all countries, the use of 3Skey in the region and helping achieve a cashless society.
Another basic pillar in the region is Trade Finance, a key element in Latin America for BBVA. A wide offer of products (cross-border payments and inflows, letters of credit, guarantees, ECA insured financing), as well as e-trade platforms adapted to individual countries and a great team made up of 450 professionals has helped grow this business by more than 30 percent in the past two years.
Innovation remains one of the main drivers of the business as witnessed by the first letter of credit issued using blockchain technology in Latin America at the end of last year between BBVA Bancomer and BBVA Spain. There is also the case of the first International Money Transfer between Mexico and Portugal in real time using DLT technology in April 2018.
BBVA also offers local Supply Chain Finance services in Mexico where we are market leaders, as well as Peru, Colombia, Argentina and Uruguay. Thanks to local banks, BBVA guarantees access to a large number of local suppliers as well as Supply Chain Finance in local currencies.
BBVA also offers clients a number of agile and dynamic operating channels: direct channels such as Global Host-to-Host; SWIFT for Corporates and its own electronic banks, BBVA Net cash and BBVA Global net cash, as well as mobile applications.
BBVA's strong presence in Latin America through leading franchises in the main countries in the region along with a model of local-global coverage offered to clients in the bank transaction business based on powerful technological infrastructure has made it a go-to bank in the region.
This has been recognized in a long list of awards. Recently, sector specialists recognized BBVA's efforts in constantly improving its offer of transaction products. Euromoney named it the "Best Bank for transaction services in Latam 2018", while Global Finance recognized it as the "Best Bank for cash management in Latam 2018". Trade Finance Global joined the list by naming BBVA as the "Best business finance provider in South America 2017".
*Álvaro Robledo Viguera from BBVA's Global Transaction Banking, Strategy and Business Development department