The future of banking is at the door; and it's knocking even louder for LMI communities
In BBVA USA's announcement regarding the opening of 15 new branches across Texas, the bank showed its commitment to weaving its groundbreaking digital capabilities into traditional face-to-face interactions, a concept that continues to be relevant in today's banking industry.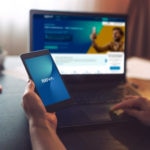 However, there is an aspect to this announcement that needs to be emphasized - one that is part of the bank's mission as it steps into a new - and unexpected - decade.
When BBVA's new branches open, 30 percent of those branches will be located in low- to moderate-income (LMI) neighborhoods. 
The bank is dedicated to improving the financial health of its customers across its footprint, including those who are underserved. BBVA's 5-year strategic plan, unveiled in January, places a great significance on financial health and sustainability as two of the six priorities guiding the bank globally. 
Opening more branches, offering more financial resources in LMI areas, and giving customers in these communities resources to accomplish their financial goals is consistent with that mission.
It's also just the tip of the iceberg. 
The future of banking, especially when considering the current pandemic and its impact that will echo beyond 2020, has ample opportunities to better serve these LMI communities. At BBVA, our strategy to reach these communities includes the physical and digital.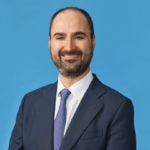 BBVA USA Head of Client Solutions José Luis Elechiguerra
The digital reach that will go farther into LMI neighborhoods
Advice is at the core of helping customers everywhere to improve their financial health. So having access to expert bankers in multiple channels, physical and digital, is an important part of our strategy, including offering that access to the underserved areas in our footprint. Today, we are working on building and expanding our remote banking capabilities, so customers can interact with our people both remotely and by visiting a branch.
So while we're building our new branch network in LMI communities, we are also continuing our digital transformation to expand access across multiple access channels; channels that can help customers across the country, and in lower-income neighborhoods.
In June, we announced the launch of our new mobile banking app...
Beyond advice, there are various digital channels customers can use now - and others coming in the near future - to access their finances when and where they need it. In June, we announced the launch of our new mobile banking app, Mobile 9.0, and expanded the transaction detail screen in mobile and online banking. Both of these enhancements leverage BBVA's technology expertise to provide a better experience, more information and greater control for customers.
The additional information provides greater transparency around pending transactions and available balance, to make managing day-to-day cash flows less challenging.  Many customers, and particularly those with lower balances, may be able to use this data to avoid overdrafts and the accompanying insufficient funds fees.
Extra transactional details also help customers determine how much money they have access to at any given time, including their available balance before and after pending transaction. This is particularly valuable considering more than half of lower-income parents surveyed in an Urban Institute study released in May reported that someone in their family lost a job, work hours, or work-related income due to the COVID-19 health crisis.
While the pandemic has prompted BBVA USA to accelerate its digital strategy, these noted changes have been part of an ongoing strategy to help the bank serve its LMI communities even more effectively.
When the bank closed its branch lobbies to protect the health of its customers and employees, we were already working on improving the experiences and steps to access new products through our award-winning BBVA app. This allowed us to provide even more digital services to customers everywhere, including customers in LMI communities who may have found themselves in even more hardships because of COVID-19, and subsequently needed more financial assistance options.
These easily-accessed resources allowed for a wider reach into communities...
In this area, the bank improved the application process of personal loans and credit card products. Now, with just a few clicks, many customers can apply for a large variety of these and similar financial products. The bank also incorporated and enhanced the process of enrolling for direct deposit and bill payments. These easily-accessed resources allowed for a wider reach into communities that may be underserved and underbanked.
In the upcoming months, BBVA USA will continue to incorporate more relevant digital functionality   to improve financial health and combat the negative financial impacts of the pandemic.
There is an underlying theme to the diligent and purposeful work we're pursuing in 2020: Reaching more customers.
However, the bank is also committed to reaching more customers in LMI neighborhoods; neighborhoods that need access to more banking resources, especially during this unprecedented situation that is still unfolding and may not end soon.
The future of banking is here, and it's more than ready to create opportunities for LMI communities.
---