BBVA decided to enter the world of sports sponsorship, and particularly football and basketball, because it provides a means of creating a relationship with millions of people all over the planet. The love of sport is a part of people's everyday lives, far removed from other more elitist pursuits, and which inspires passion, excitement and dreams. The Liga BBVA, the most widely followed competition in the world, and the NBA, for which BBVA is the 'official bank', are clear examples of competitions representing the Bank's global appeal and with massive audiences in many of the developing markets where the Group is present.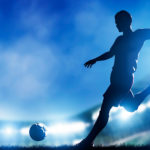 What's more, sport is associated to a series of values such as fair play, respect for the rules,teamwork, transcending barriers, personal and professional integrity and ethical behavior, which match and are a fundamental part of BBVA's Corporate Culture.
At BBVA we have an innovative vision of sports sponsorship: it is to 'live' the brand, to integrate it with the content. In this way, our clients feel more closely linked to the Bank and the sponsorship becomes a focus of attraction for potential customers.
Our sponsorship schemes fulfill three underlying premises: a global profile, positioning in values and commercial activation.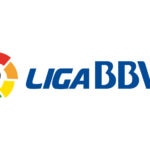 Liga BBVA
BBVA and the Professional Football League (LFP) have signed a strategic agreement to sponsor Spanish football, involving a sphere of action with a worldwide profile. As a result of this agreement, the First Division has been designated the BBVA league, and the Second Division is known as the Adelante League. The duration of the agreement is until the season 2015 - 2016.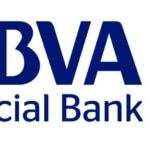 Official bank of the NBA
In 2010 the BBVA became the 'official bank' of the world's most important basketball league after signing a long-term agreement with the National Basketball Association (NBA). The agreement with the NBA includes the women's league (WNBA) and the NBA Development League both in the United States and Spain.
Other sponsorship
In addition to major worldwide sponsorship initiatives such as the BBVA League or the 'official bank' of the NBA, the Group has also signed various sport sponsorship agreements at the regional and local level all over the world, mainly in key markets for the Bank such as Latin America and the United States, and in rapidly-growing markets such as China.
México
Liga BBVA Bancomer
Los Rayados de Monterrey
Venezuela
Selección venezolana de fútbol
www.federacionvenezolanadefutbol.org
Argentina
River Plate
Boca Juniors
USA
Houston Dynamo
Equipos NBA
San Antonio Spurs
Miami Heat
Dallas Mavericks
Houston Rockets