News headlines were heavy-hitting this week in the world of U.S. fintechs. The same outlet published two articles this week, one about possible challenges, and one about an ongoing alliance.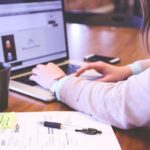 A venture capital firm has a new leader, and one publication dives into a rising startup.
Intrigued? Either way, keep reading so you can catch up on what you might have missed this week in the world of U.S. fintech news:
Head Honcho: BIP Capital, a venture capital firm based in Atlanta, has selected Dan Drechsel as the firm's new senior vice president. Drechsel, who most recently served as CEO at BIP Capital's portfolio company Wellview Health, will oversee the firm's investments in SaaS, fintech and devtools. He will continue to work with Wellview Health as the executive chairman of the company's board of directors, according to a news release. (Source: Atlanta Inno)
Inside a Fintech: Plaid is quickly making a name for itself as one of the hottest fintech startups around. The company, which provides online verification services for financial institutions like banks and stock-trading firms, is trying to raise several hundred million dollars at a valuation of $2 billion to $3 billion. Business Insider takes a closer look at the startup. (Source: Business Insider)
A Challenge: Fintechs, challenger banks and tech companies trying to disrupt financial services certainly have made their presence felt. A Googling of the word "fintech" yields 61.5 million results. Celebrities including Jared Leto, Snoop Dogg, MC Hammer and Ashton Kutcher are among those who have invested in fintech companies. But from a coldly analytical point of view, where are the fintechs and challenger banks making a dent in financial services? (Source: American Banker)
An Alliance: A dozen community banks have formed a group to explore fintech opportunities. Alloy Labs Alliance is managed by the consulting group FinTech Forge. While the alliance is in its early stages, Alloy's members are optimistic that they can leverage their combined resources to meet small banks' technology needs. (Source: American Banker)
Note: Every Friday, BBVA Compass, a leader in the U.S. digital banking revolution, publishes its weekly Fintech Friday article, giving you headlines you might have missed in the world of fintech across the country.