Garanti BBVA strengthens its solar energy service offering with Başarı Enerji
Garanti BBVA Leasing has consistently offered the best financial solutions. It is now moving to strengthen its solar energy service offering by signing a partnership agreement with Başarı Enerji, one of the leading companies in the sector.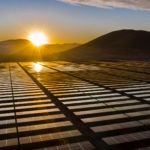 Garanti BBVA Leasing has decided to join forces with Başarı Enerji by signing a partnership agreement that will allow it to offer agile, flexible and personalized financial solutions, with attractive terms and highly competitive prices.
"This partnership agreement with Garanti BBVA Leasing will help us provide strong financial support to investors in solar energy projects, as well as solutions tailored to their needs," said Ümit Nuri Şen, General Manager of Başarı Enerji. Customer satisfaction is Başarı Enerji's main goal. They achieve this by always investing in the best technology—without losing sight of the human factor—and investing in people so that they can continue improving every day. "In this sense, Garanti BBVA Leasing, with its powerful infrastructure and vast technical expertise, is a great ally in improving financing in our sector," Mr. Şen added.
He stressed that by improving financing solutions, demand for solar energy would increase significantly. "Energy costs would therefore decrease, as would the need to import energy in the long term," he concluded.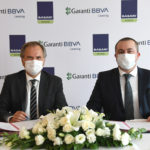 A strategic alliance: sustainable development and economic growth
Garanti BBVA Leasing has transformed the machinery and tools leasing sector in Turkey. For 30 years it has offered the best financing solutions to encourage investment in renewable energy.
"We are putting our weight behind solar energy through different partnership agreements. Thanks to our professionals and our technological infrastructure, we can offer our customer's the most agile and convenient solutions," said Ünal Gökmen, Managing Director of Garanti BBVA Leasing. "Our partnership with Başarı Enerji will undoubtedly benefit not only our customers, but also the entire industry." This initiative will drive investment and have a huge positive impact on the Turkish economy. "Our intention is to continue to sign partnership agreements in the short term," Mr. Gökmen stressed.