On the surface, personal loans and payday loans may sound similar, and in some instances, payday loans - with fast funding - may even sound like a better option, but play close attention, because they are decidedly not the same thing. Read on.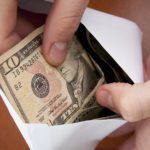 Payday Loans
Fast Funding
Payday loans feature quick approval and funding, with the potential of a same day turnaround.
Short Term
People who request payday loans generally need the money quickly, which is why the fast funding of payday loans is appealing. Even so, the loan is typically required to be repaid within 7-14 days, or as soon as the borrower's next paycheck.
Renewal
If the borrower is unable to repay the loan, the payday lender may extend a "renewal" where the borrower pays a fee or a portion of the loan's interest. Such renewals can keep the borrower in a cycle of debt because the payment only applies to the interest or the fees, and not the principal amount of the loan. When the loan comes due again, another fee or additional interest may be included, and the borrower still owes the remaining principal amount of the loan.
Credit Check
Payday loans do not require a credit check. While borrowers with less than stellar credit may find that beneficial, payday lenders are also not required to report good borrowing habits to the credit bureaus.
Interest Rates
Payday loans are notorious for having extremely high interest rates. According to the CFPB, a typical two-week payday loan with a $15 per $100 fee equates to an annual percentage rate (APR) of almost 400 percent.
Personal Loans
Funding Time
Generally, personal loans require a credit check. As a result of this - and other application procedures - personal loans may take more time from application to funding than a payday loan.
There are some personal loans with the potential of a same day funding, including the BBVA Compass Express Personal Loan. With an Express Personal Loan, customers and prospects can consolidate debt or fund large purchases with a low-interest personal loan that provides near instantaneous decisioning. Online applicants with a BBVA Compass checking account can get same day funding into their checking account upon loan approval, and those without BBVA Compass checking accounts can get same day funding upon approval by going into a branch.
Loan Term
Borrowers typically agree to a set loan term with personal loans and make fixed payments on a monthly basis, meaning the payment amount doesn't change. As a result, the borrower knows how much to budget in order to meet the repayment obligation.
Credit Check
Lenders typically make a credit inquiry with personal loans, which can impact credit score.
The BBVA Compass Express Personal Loan offers a service which soft-pulls interested consumers' credit for pre-qualification purposes giving customers the ability to check their estimated rate and see potential loan options without affecting their credit score.
Interest Rates
Interest rates on personal loans can have a wide range which largely depends on the aforementioned credit inquiry. Higher interest rates are the lender's protection against riskier borrowers. Even so, personal loan rates are typically substantially lower than that of payday loans.
BBVA Compass offers the BBVA Compass Express Personal Loan, which is an unsecured loan ranging from $2,000 to $35,000 when opened online. Those applying in a branch can receive up to $100,000. For eligible applicants, only a signature is needed, and customers who have their loan payments auto-debited from a BBVA Compass consumer checking account can receive a one percent interest rate discount.
For more information on the Express Personal Loan, click here.