Upsurge of geopolitical tensions weighed on markets at the end of the week
Political concerns in Italy and the intensification of geopolitical tensions between the U.S. and Turkey set a cautious tone in financial markets last week. The tone was not alleviated by the possibility of an easing in trade disputes between China and U.S.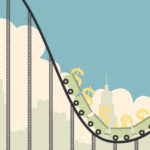 Financial markets did recover after the announcement of fresh talks between the two economic powers, but the deepening concerns about Turkey at the end of the week -- combined with the downward pressure on Chinese financial variables -- offset the recent recovery in risk assets.
Equity markets declined across the board during the week, with the main exception of U.S. stock indices, which showed gains favored by positive company results. However, concerns that a satisfactory agreement might not be reached with the U.S. weighed on Chinese equity indices, adding more pressure to the performance of Chinese assets in a context of doubts on the development of its economy due to lower-than-expected economic data, with spillovers onto Asian stock markets. U.S. equity implied volatility remained unchanged at 13% during the week despite a spike early in the week.
The U.S dollar ended the week steady overall. However, the depreciation trend continued in most DM and EM currencies. The EUR depreciated sharply in the middle of the week, breaking through the 1.14 USD/EUR barrier without any special driver beyond European political concerns and the strength of the USD, but recovered some ground as the rally on the U.S. dollar took a break.
Despite the release of the expected core CPI inflation data, the GBP depreciated during the week. Regarding EM FX markets, the Turkish lira trimmed early gains ahead of the S&P credit rating decision and amid increasing geopolitical concerns with the U.S., although the TRY appreciated in the week as same as the RUB, both against the USD. Turkey´s situation weighed on most EM currencies, which recovered early this week but ended considerably depreciated across the board.
---
Read the full report here. Visit BBVA Research online to receive daily or weekly updates.