Some have been lucky enough to receive a share of their thriving family businesses; others have amassed fortunes on their own merits before they turned 30, fortunes worth more than $1.3 billion.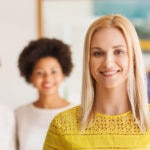 There aren't many surprises in the last billionaires 'ranking' published by Forbes : the richest men in the world are Jeff Bezos, Bill Gates, and Warren Buffet, in that order. Although this year, the list includes a record number of participants: 2,208 people with a net worth greater than $1 billion, the prerequisite for joining the ranking.
On the roster, there are eight well-heeled individuals who have yet to turn 30. What have they done to amass their fortunes at such a young age? Listed here are the youngest billionaires in the world – of varying fortune – and their accomplishments.
1. Bobby Murphy
Taking first on this list of the young and wealthy, is the 29-year-old Bobby Murphy, CTO and cofounder of Snapchat– alongside Evan Spiegel. The person who doesn't make the list is Reggie Brown, the third cofounder of the mobile application. He decided later not to join the company and was indemnified with close to $158 million after suing his former colleagues.
Murphy's fortune approaches $4.2 billion, an amount that puts him as the highest ranking of the under 30-year-old billionaires on the Forbes list: 514.
2. Evan Spiegel
Another one of the under-30 billionaires who didn't inherit his fortune is the American, Evan Spiegel, cofounder and CEO of  Snapchat, the mobile app based on the idea of exchanging of messages that are later automatically destroyed.
At 28, Spiegel has amassed equity of $4.1 billion, which places him at number 527 on Forbes' billionaire ranking.
3. Gustav Magnar Witzøe
The third position of the list of the wealthy goes to a Norwegian: Gustav Magnar Witzøe, 25 years old and with a net worth of $1.9 billion  thanks to the fact that in 2013, his father bequeathed him almost half of Salmar ASA, a company founded in 1991, dedicated to the production of farmed salmon.
On Forbes' overall list, he is at position 1,248, and like a few of them in the ranking, he tends to share his life on Instagram where he has more than 52,200 followers.
While his father continues to manage Salmar ASA, Gustave has devoted part of his equity to financing technology startups. For example, in 2017 he invested in Gobiand, the Norwegian Snapchat competitor and in Key Butler, an online service that helps owners rent their homes on Airbnb.
4. Ludwig Theodor Braun
This 28 year-old German owns 10 percent of the medical device company, B. Braun, which started its journey in 1839 as a small drug store that sold home and herbalist-style remedies. His father, Ludwig Georg Braun, took control of the company in 1977 when he invoiced $24 million annually, in contrast to the $6.5 billion of revenues today.
The gift from his father, equating to $1.7 billion, makes Ludwig Theodor Braun the 1,394th richest person in the world, according to Forbes. Braun doesn't show up often in social media, and it is almost impossible to find an image of him on the Internet.
5. Alexandra Andresen
At 21 and with a net worth of $1.4 billion, this young woman from Oslo is the youngest on Forbes' billionaire list, although she has fallen to position 1,650 in her sister seniorthe general ranking. The origin of her fortune didn't entail significant effort, given that it resulted from a 42.2 percent transfer of the family business, made by her  Johan Andresen. The family company is Ferd, founded in 1848 after the purchase of a Norwegian tobacco factory, and today is a holding company dedicated to various business investments. Among its activity is the financing of entrepreneurs and their social enterprise projects, done through Ferd's subsidiary, FSE (Ferd Social Entrepreneurs).
The young Andresen combines her entrepreneurial slant with professional horse training competitions, which is made very obvious in her Instagram account, where she has more than 76,000 followers.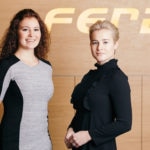 Alexandra and Katharina Andresen are the youngest billionaires of the world, they are 21 and 23 years old. - Frédéric Boudin, Ferd
6. Katharina Andresen
Katharina is 14 months older than her sister Alexandra, also holds a 42.2% stake in their family company Ferd, and shares the same spot on Forbes' list with her sister.
After majoring in Social Sciences from University of Amsterdam, a degree that matches the activity of Ferd Social Entrepreneurs, Katharina is now completing her education in Business Administration in Oslo, while working in the same city for consultancy Ernst & Young.
In Instagram, she proudly boasts about being the sixth generation of Ferds and has amassed a following of some 28,000 people.
7. John Collison
Collison is one of the few billionaires in this list that entirely owes his fortune to his own efforts. This 27 year-old Irish national is the chairman of Stripe, a payments platform that he co-founded with his brother Patrick. To launch his company, these entrepreneurs surrounded themselves by renowned investors such as Elon Musk, cofounder of PayPal, Tesla Motors, SpaceX, Hyperloop, SolarCity, The Boring Company and OpenA; or Peter Thiel, cofounder of PayPal and Palantir Technologies.
Worth $1 billion each, the collisons share the same spot in Forbes' billionaire list - 2,124th and are ranked 15th in America's entrepreneurs under 40 list (both live in California, where they launched Stripe in 2011).
8. Patrick Collison
Closing our list is Patrick Collison, who shares the same spot in Forbes' list thanks to his $1 billion net worth. Before becoming billionaires thanks to their payments platform, the Collison's had already become bona fide "teenage millionaires" through the sale of their startup Auctomatic to Canadian firm Live Current Media, for a total of $5 million. Patrick and John were 19 and 17 years old, respectively, at the time of the sale.