The Spanish language edition of the MIT Technology review, in collaboration with BBVA, has chosen the ten Spanish youth who have most distinguished themselves this year with respect to their innovative character in their respective fields. These are the winners of the "Innovators under-35" awards.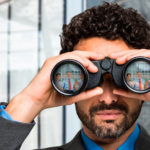 Alberto Acedo, 30

His test based in the ultra-sequencing of ADN detects gene mutations linked to hereditary cancers. The company AC-Gen Reading Life, co-founded by Acedo, is a genetic diagnostics center authorized by the Health Department of Castilla y León (Spain).
Sergio Álvarez, 28
His tools for viewing open code tell us the stories behind large volumes of data. This computer engineer specialized in Management Systems at the Universidad Rey Juan Carlos (Spain) founded his company Vizzuality in 2008, at the young age of 22.
Sandra Cifuentes, 28

Her bioactive materials can help improve resorbable bone implants. From her laboratory at the National Center for Metallurgy Research (CENIM-CSIC), and with support from the Polymers Science and Technology Institute, she directs the development of this new material.
Judit Cubedo, 32

She has created a kit for identifying a marker protein to diagnose infarctions at earlier stages. From the Cardiovascular Investigation Center (CSIC-ICCC), where she works, she hopes that her system may be extrapolated in the future to other pathologies, including neurodegenerative conditions.
Héctor Gómez, 34

He develops computer methods to forecast how prostate cancer will evolve in each patient. According to the jury, this young researcher "not only demonstrates the characteristics of an innovator but also organizational skills that make it possible to multiply this innovation."
Belén Masiá, 28

She combines research in human perception and computer techniques to detect and palliate visual impairments. This young person's specialty could be integrated in various hardware in the future, such as implants or Google Glass.
Luz Rello, 29

Her computer tools improve reading and writing for people with dyslexia. Her research is already integrated in its three digital tools: the Web service Text4All, the electronic book DysWebxia Reader for iOS, and the IDEAL eBook reader for Android.
Paulo Rodrigues, 33

He has created a cloud-based analysis software that converts neuroimages into 3D maps of the brain that can be manipulated in real time. His cloud-based platform CloundN processes these cerebral images captured using various magnetic resonance techniques, and displays a 3D map of the brain to the physician.
Samuel Sánchez, 34

His tubular nano and micro robots could transport sperm, decontaminate water, and penetrate carcinogenic cells. At the Max Planck institute for Intelligent Systems (Germany), the young researcher creates micro robots capable of converting energy into motion autonomously as well as of reacting before external stimuli.
Víctor Vilarrasa, 34

His numerical tools can help to make the subterranean storage of CO2 less expensive. His objective is to ascertain, using equations and computer modeling, the temperature and pressure ranges at which carbon dioxide must be injected in order to be stored permanently with the least energetic expense in each case.