There is no one-size-fits all when categorizing small businesses, according to BBVA Compass Business Banking Segment Executive Director Elizabeth Dobers. Some banks have a different outlook when making that determination – including consideration of annual sales, number of employees and annual receipts.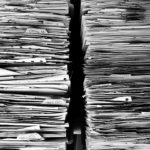 There is one certainty, however. When a small business grows and morphs into an emerging company, they shouldn't handle it alone.
BBVA Compass considers companies with under $10 million in annual sales as small businesses, even dividing that group into sub-groups, including microbusinesses that have under $1 million in yearly revenue. When business owners exceed $10 million, that's when things could start to get tricky.
Dobers: Businesses have very distinct life cycles.
"At some point, you can't do everything by yourself," explains Dobers. "Businesses have very distinct life cycles, and when they get into bigger phase of 'growth mode', they'll need to move up and will need an expanded set of products, services and other types of advice."
Larger working capital lines of credit
Equipment financing
Real estate
Treasury and cash management services
One example of a small business that saw extensive growth, in Dobers' experience, was a dentist's office that had been in practice for several years. As their clientele list grew, they started noticing a cramped lobby area, limited seating and an overall situation where the practice was simply outgrowing the facility.
So BBVA Compass's team started to ask the owner some questions.
What was the patient load like per day? Was there a waiting list? How many clients were assigned per dentist? The bank leveraged various thought-provoking questions, according to Dobers, to help her team realize that their client was inundated – all while implementing an unsustainable plan to handle it all.
BBVA Compass helped create a more comprehensive plan for the practice, including advice on real estate for more facilities. In Dobers' mind, most small businesses that become successful eventually fail because they don't plan in advance for growth.
"If you're not constantly moving forward, you'll move backwards in business," she said. "Owners need to carefully plan for expansion by engaging their accountant, banker and lawyer. They also need to have a great team of employees that are as passionate about the business and want to see it take that next step."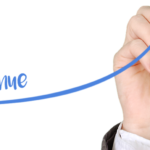 Utilizing digital can even be a crutch that owners can lean on to ease into their next phase of growth. Dobers points out mobile apps, back-office services, online vending and shipping, and digital marketing tools as examples.
"From a banking perspective, we can help owners have remote control of their business, on-the-go."
Dobers encourages any owners who are experiencing growth to seek out advice and solutions well before operations become complex and busy.
"We have a dedicated team of bankers that are continuously trained and have specialized expertise," she stated "We have people who boast experience in treasury management, financial investment, lending and many other areas. Ask for advice and don't think you're out there on your own. At pivotal times, you'll need a bank and its resources."
As for the dental practice who sought Dobers' team's advice?
"We saw them grow from $1 million in annual revenue to about $8 million, all while opening three more locations."
---
For more information on small business products and resources from BBVA Compass, click here.