At the end of 2019, when the first cases of COVID-19 began to be detected in China, a lockdown seemed like a remote scenario. Four months later, isolation and social distancing have emerged as the most effective measures to stop the virus from spreading, forcing more than 3.6 billion people around the world to isolate themselves in their homes.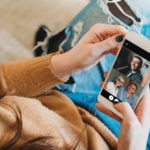 BBVA was one of the first to anticipate this new scenario. Currently, 95 percent of the bank's central services employees around the world are working remotely. And the number of employees at branches has reduced significantly. Practically all governments in the countries where BBVA operates have instated lockdowns, curfews or restrictions on movements to stop the spread of the virus.
In Argentina, authorities acted before other countries, saving crucial time in declaring a mandatory lockdown across the country, in addition to border closures. Citizen compliance with the measures was very high and only those people doing jobs that are essential to the country remained in circulation. It is estimated that around 7.8 million Argentines have requested the social assistance offered by the government, which consists of an extraordinary payment of 10,000 pesos (around €140), for those who do not have any formal income.
In Peru, the country has been in a state of emergency since March 16th. This situation forced the entire country to be in quarantine with the exception of those who work in essential services. There is also a curfew in Lima and in most of the country from 6:00PM and 5:00AM. According to local media, more than 780,000 households have requested the 380 soles (around €100) in aid that the government is providing to those most in need.
In its neighboring country Colombia, the quarantine put in place by the government on March 24th will be extended until April 27th and the reopening of schools and universities will be delayed until May 31st.  For those over the age of 70, the lockdown is mandatory and according to government figures, 90 percent of Colombians are staying in their homes.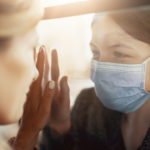 Mexico confirmed its first case of COVID-19 on February 28th. The government declared a health emergency on March 30th and closed stores and non-essential activities through April 30th.
In the U.S., in some states like Texas, Alabama or Florida where BBVA has a larger presence, local officials have decreed a global lockdown. In Turkey, the lockdown applies only to certain provinces in the country, and was decreed on Friday, April 10th.
In order to cope with the fight against coronavirus, BBVA will donate €35 million for the purchase of medical equipment, support for social organizations working with the most vulnerable populations, and support of medical research on the disease and its treatment in all countries where it operates. In addition, some countries have promoted donation campaigns for both customers and employees to contribute to national healthcare systems or to help employees affected by the disease.
BBVA's U.S. franchise has announced a contribution of over $3.7 million (approximately €3.4 million) to support social organizations working to help communities affected by the coronavirus pandemic. In Mexico,  BBVA will donate 470 million pesos of seed money (over €18 million) for the purchase of personal protective gear and equipment for healthcare workers.  Garanti BBVA in Turkey has created a 10 million Turkish lira fun (approximately €1.4 million) to support public hospitals.
Meanwhile, BBVA employees in Colombia have donated a day of their salary to help in this health crisis. And in Peru, bank staff started a voluntary donation campaign, which will be used to purchase personal protective gear for national healthcare workers. In smaller countries like Uruguay and Paraguay, BBVA has announced donations of $150,000 (around €137,000) and 200 million Paraguayan Guarani (around €28,000), respectively. In Argentina, the bank has contributed 20 million pesos (approximately €275,000) to campaigns carried out by the Argentine Red Cross and 'Seamos Uno'.