BBVA Ambassadors: Gabriela Gutiérrez, the priceless experience of listening
She has been listening through all possible channels for nine years. Gabriela Gutiérrez, of BBVA Francés in Argentina, has gone from headphones at the call center to designing digital solutions, but her senses are always trained on customers.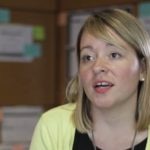 Gabriela generally travels alone. That is her passion: getting to know new countries and cultures. Perhaps because she's used to being an observer, she is able to pay attention to details, especially when it comes to other people. This has been useful to her at BBVA, where she started in 2009 as a telephone operator. "First, I learned to listen to customers' complaints, the problems they had, in order to help them find solutions," she says. Bit by bit, she realized she needed to go a step further. "I started to look for the root of the problem, to see what was causing the situations the customers told me about."
After occupying the position of Solutions Center coordinator and working in the Quality Assurance department, she joined the Digital Factory unit to set up the User Experience team, which wasn't even known as such until then. "Changes are always a challenge, but they all have one thing in common: the customer was always the focus of my work," she says.
Profile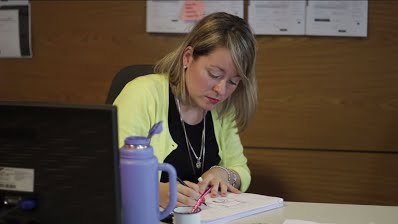 Name: Gabriela Gutiérrez
Position: Head of UX – Digital Factory [BBVA Francés - Argentina]
Function: Create digital solutions and experiences for customers.
Hobby: Travel
Dream: To keep in touch with other cultures, traveling to and working with other countries
A journey using all senses
In June, Gabriela traveled to Spring Studio, the California design company that the group acquired just over a year ago, to help improve the user experience of BBVA Francés customers.
The trip was a learning experience from the start. "For me, it was a great opportunity to learn from experts," she says. "I learned a lot."
Gabriela's way of positioning customers when designing a new experience for them has changed from when she began in customer service. Now, not only does she listen to the customers, she imagines every aspect of the customer experience: sight, sound, feel, and more. "We no longer put ourselves in their place to try to guess what they want," she says. "We have included them in the solutions design process, and we are all agents of change."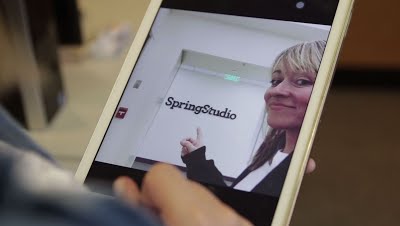 The importance of experience
Gabriela believes that the best way to achieve this change is for everyone to take part in the design process. She gives the example of her area of expertise: "We are all customer experience designers, each of us in our role. Therefore, we must all take part in defining the solution."
"We are not the users: that is why it is important that we include them in the solutions design process
This is a key challenge in an environment as complex as Argentina's, where the experience with banks is very different from that in other countries. "We want to create solutions that help change the way people see us and relate to us, to gain their trust," she says.
Gabriela dreams of her next trip, but has not yet decided on a destination. One thing we can be sure of is that, wherever it is, she will "hear what matters to people up close and in person."