BBVA, an overall digital experience leader five years in a row, according to 'European Mobile Banking Apps, Q3 2021'
BBVA has been an overall digital experience leader for five years in a row according to 'The Forrester Digital Experience Review™: European Mobile Banking Apps, Q3 2021'. The report identifies leaders in mobile banking functionality and user experience (UX) and shares best practices that digital and customer experience (CX) professionals can learn from. BBVA is the only Spanish bank that is an overall leader in the mobile digital banking experience.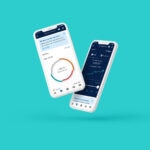 According to this year's report, BBVA is one of the two overall leaders. In particular, the bank stood out for its Financial Health features that forecast account balances and help customers improve their financial well-being via personalized guidance. Its app offers useful content that guides customers through their banking tasks and demonstrates an inclusive design approach.
For Gonzalo Rodríguez, Head of Business Development at BBVA in Spain, "getting a top position in Europe for our mobile banking app confirms the success of BBVA's digital experience, that it not only wants to offer our customers the best digital service but also advise them on their most important financial decisions".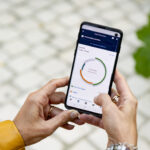 BBVA stood out in particular for its Financial Health features.
According to the report, "traditional banks can match neobanks' speed and agility. Many banks launched brand-new apps this year or are in the process of doing so. Using state-of-the-art technology, modern development and delivery techniques, and plenty of development resources," it stated -  "means that they can offer better mobile experiences and go as fast as neobanks ... or even faster. While digital banks still did well in our evaluation, they were overtaken on mobile experience by leading incumbents".
Following these mobile banking app best practices to improve experiences, Forrester found that BBVA, and another European bank, is the consistent leader across different mobile banking areas.
In this way, the report says BBVA is one of the banks that offers easy-to-understand spending forecasts that are grouped per budget category and that it has a section in its app dedicated to sustainability, which includes a large portfolio of sustainable products such as loans, mortgages, cards, and investments, not to mention actionable advice to drive sustainable behaviors.
The Forrester Digital Experience Review
To find out how effectively banks are meeting customers' expectations, Forrester reviewed the mobile apps of 13 European banking brands in June and July of 2021 for both functionality and user experience. Forrester selected leading retail banks as well as four fast-growing neobanks. Mobile banking apps are reviewed annually.
Forrester scored banks' mobile apps across 25 functionality criteria and 25 user experience criteria. This research is combined with findings from unmoderated usability testing with 390 customers. Through this research,the best practices across many categories are unveiled.