BBVA appoints José Luis Elechiguerra as Global Head of Engineering & Organization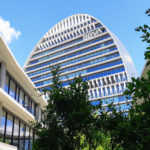 Jose Luis Elechiguerra has a PhD in Chemical Engineering from the University of Austin (Texas). He joined BBVA in México in 2008, a subsidiary where he was until 2015. Before moving to the United States, Elechiguerra held several responsibility functions in the global areas of Engineering & Organization and Data, in Madrid.
"I am very excited about this new responsibility and I can only thank BBVA for giving me the opportunity to start this professional challenge in the Group," said José Luis Elechiguerra.
Ricardo Forcano joined BBVA in 2011 and has held various relevant functions in the group, many of them linked to BBVA's technological and cultural transformation. Prior to his current role, he was Global Head of Talent and Culture.
"Working at BBVA, the bank that is leading the transformation of the financial industry, has been an unparalleled experience," said Ricardo Forcano. "Now I am starting a new stage in which I want to dedicate myself to academic activity and to collaborate with technological entrepreneurship projects."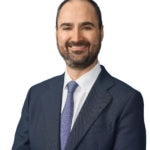 BBVA appoints José Luis Elechiguerra as Global Head of Engineering & Organization - BBVA