BBVA Compass Foundation to donate $2,500 in the wake of the Santa Fe tragedy
The BBVA Compass Foundation has announced that it will donate $2,500 to the Santa Fe Texas Education Foundation, Inc. to aid in recovery efforts in the wake of the recent tragedy at Santa Fe High School.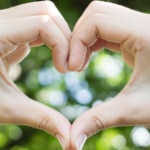 The donated funds will help the foundation aid in recovery efforts for affected students and families while continuing their mission to unite the community in support of quality public education. The bank has also opened up an account for independent donations from those also seeking to contribute to recovery efforts.
"Santa Fe experienced a horrific tragedy last week, and we want to stand with our community in its time of need," said BBVA Compass BBVA Compass Director of Corporate Responsibility Reymundo Ocañas. "BBVA Compass calls this city home, and our Santa Fe branch employees are planted firmly in the area with their families as well. We're asking for anyone who wants to help to please give whatever they can to ensure Santa Fe comes back stronger than ever."
Donations can be made at any BBVA Compass branch through June 24, 2018.
The BBVA Compass Foundation is the bank's charitable giving organization that focuses on supporting communities where BBVA Compass has a presence. For more information on the foundation and its operations, please click here.