BBVA Compass Global Wealth Solutions – digging further into wealth management
BBVA Compass' Global Wealth team has a broad array of solutions for consumers who might have a one-size-fits all need. In fact, wealth management is simply the tip of the iceberg when it comes to the bank's plethora of products in this area of banking.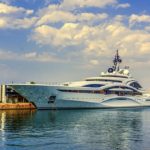 Every month on BBVA.com, BBVA Compass will highlight a product under its Global Wealth umbrella, and how that product can create opportunities for prospective and existing clients across the bank's footprint.
This month, BBVA.com highlights its private banking products, a way for BBVA Compass to help clients optimize their personal capital.
Highlights:
Experienced advisors: BBVA Compass enlists experienced bankers who specialize in customizing private banking services for various situations.
Two-in-one: Bankers can handle personal accounts, and can also assist in handling small business needs for a valuable two-pronged approach.
Bottom line: Access funds and credit (especially with BBVA Compass's industry-leading digital transformation), grow investments and protect capital.
(story continues below)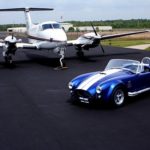 Available solutions
Credit: BBVA Compass offers private banking credit products, including personal and business lines of credit, aircraft financing, yacht and marine financing and farm and ranch loans, among other products.
Deposits: In addition to all the usual deposit services BBVA Compass offers, including checking, take advantage of the bank's Money Market Sweep solution.
Mortgage: Building or renovating a dream home? BBVA Compass has specialized mortgage banking officers to assist you with an array of financing options, including fixed and adjustable rate loans, and construction loans. BBVA Compass also has mortgage options for foreign nationals.
For more information on the BBVA Compass Global Wealth team, click here.
Important Disclosures
All deposit accounts are subject to approval, which may include credit approval. $25 minimum opening deposit required for consumer checking, savings and money market accounts. $500 minimum opening deposit required for consumer CDs.
All loans subject to eligibility requirements and approval, including credit approval.
© 2018 BBVA Compass Bancshares, Inc. Compass Bank is a Member FDIC and an Equal Housing Lender. BBVA Compass is a trade name of Compass Bank, a member of the BBVA Group.