BBVA Compass Houston CEO on new area exec: "Global Wealth operations will continue to thrive under her watch"
BBVA Compass has appointed its former Chief Fiduciary Officer Donette Stubblefield as its new Houston Market Global Wealth Executive, where she will lead all Global Wealth operations in the market.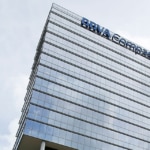 Stubblefield's promotion comes on the heels of renovations to the River Oaks branch, where BBVA Compass Global Wealth operations are housed in addition to the BBVA Compass Plaza offices in the Galleria area. Stubblefield was in her previous role for more than three years, and has been employed by the bank for over eight years.
"Donette is an expert in the world of trusts, estates and assets solutions, and knows how to create opportunities for bright futures in asset and wealth management," said BBVA Compass Houston CEO Mark Montgomery. "Her values and dedication to acting in the best interests of our clients helped her flourish as the bank's chief fiduciary officer.  Her experience in putting clients first and understanding their wealth needs will suit her perfectly in this new role, ensuring that Global Wealth operations will continue to thrive under her watch."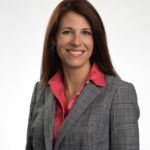 New BBVA Compass Houston Global Wealth Executive Donette Stubblefield.
Stubblefield began her career with BBVA Compass in 2008, joining the bank as a Senior Trust Administrator. She has been promoted to several critical roles within Wealth Management and led the formation of the bank's Fiduciary Risk team before being elevated to Chief Fiduciary Officer where she spearheaded the bank's Trust Services team across the footprint. Stubblefield holds a bachelor's degree in health care management from the University of Alabama-Birmingham.
Stubblefield takes over the bank's Houston global wealth operations that have served the market since River Oaks Bank and Trust was established in 1947. A staple in the River Oaks neighborhood, the bank continued its legacy and rich history when it was acquired by Compass Bank in 1992, and later became BBVA Compass.
In March 2016, BBVA Compass' River Oaks branch was upgraded to rejuvinate the neighborhood icon and better serve área clients. The renovations are in line with the branch's original look, with the vault, wood paneling and marble counter tops preserving the image of a community bank.
Stubblefield also inherits a market with solid resources and relationships, including agreements with the Museum of Fine Arts-Houston, the Houston Symphony, and the Houston Rockets in order to provide a unique client experience.