BBVA Compass nabs spot on 10 Best National Banks of 2019 list by GOBankingRates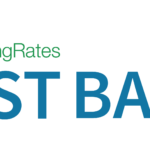 This marks the seventh year GOBankingRates has curated its list of brick and mortar banks nationwide. This is the second consecutive year that BBVA Compass has made the site's list.
"For the last seven years, GOBankingRates has done the research for our readers to make choosing a bank easier," said GOBankingRates.com Lead Editor Laira Martin. "Whether you're looking for an online bank, national bank or just need a new savings or checking account, Best Banks has you covered."
The financial site lists the bank's free checking and a high 12-month CD APY as the top reasons for its inclusion on this year's list. In addition, GOBankingRates highlights the bank's $25 minimum requirement to open a checking account, unlimited check writing and free, interest bearing savings account.
(Story continues below)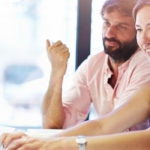 "The Best Banks of 2019 will help you grow your money without gauging you with high fees," said Martin. "Consider what you value the most in your banking experience -- be it a state-of-the-art mobile app or exquisite customer service -- and look for that. It's easier to find than you might think."
In August, BBVA Compass gave customers the ability to take control of their finances with its latest Mobile Banking App release which integrated BBVA Compass Financial Tools. In October, the app was named a leader in both the ease of use and the customer service categories in Javelin Strategy & Research's 2018 Mobile Banking Scorecard, marking the fifth consecutive year the app has been recognized as a leader in mobile banking by the independent research firm.
To compile its list of top 100 banks GOBankingRates surveyed the FDIC's list of banks sorted by asset size, excluding non-active institutions, investment banks and any institutions that require customers to use investment services to access commercial bank accounts. This list of 100 banks includes 72 brick-and-mortar banks and 28 online-only banks according to the GOBankingRates database. No asset threshold was consulted for online-only banks.
For more information on the financial site's methodology in compiling its 10 Best National Banks of 2019 list, click here.