BBVA Compass' redesigned website showcases emphasis on clear communications, accessibility
BBVA Compass debuted its new website last month, with a look and feel that showcases the bank's focus on transparent communications that empower its clients and on making its information and services accessible to everyone.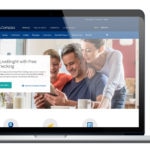 The website redesign was an effort that spanned the globe, bringing together teams from the U.S. and Spain, where BBVA Compass' parent company is based. The redesigned bbvacompass.com is the first website in the BBVA portfolio to boast the global banking outfit's updated visual look and reinforce its new brand identity that's centered around creating opportunities. It will serve as a model for new websites rolled out across the other countries in the BBVA Group's footprint.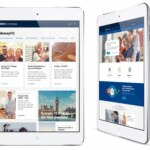 "We are so proud of this effort," said BBVA Compass Head of Business Development Pepe Olalla, whose teams were involved in the redesign. "We tackled it with a real sense of purpose, and a desire to honor the new BBVA brand mission to create opportunities so that our clients can build bright futures for themselves. It's a big vision that requires us to put our clients' needs for convenience, speed and information above all else, and that's what I hope we've accomplished here."
Besides the distinctive visual look that's designed to be open and simple and inspire engagement, the site also distinguishes itself through its approach to language and accessibility. The teams involved in the redesign put every page of content through what they call a TCR filter to make sure the language was transparent, clear and responsible. At a global level, BBVA has been incorporating TCR principles throughout its entire value chain, both out of respect for its clients' needs so they can make informed, smart decisions, and also because a successful business in today's environment needs to put a premium on communicating clearly and effectively.
"You'll see those values reflected on every page of the site," said BBVA Compass Director of Digital Sales Channel Michelle Stotz Gels, one of the redesign team leaders. "But probably the most obvious example is what we did with our legal disclaimers. We didn't shove them down at the bottom of the page in tiny font under a barrage of technical language. We updated the language so that it's very understandable and called it 'Details you need to make a smart decision.' It might seem like a minor change, but it's a major reflection of what we value as a company."
Was (making the site accessible) a lot more work? Yes. Was it worth it? More than yes. When we talk about creating opportunities and building bright futures, it's not just for certain people. It's for everyone we have the honor to serve.
The teams were also determined to make the site literally more accessible to users, regardless of their physical capabilities or whether they were visiting the site on laptop, desktop, smartphone or otherwise. The banking industry isn't required to adhere to website-design accessibility guidelines, but the design teams voluntarily followed the Web Content Accessibility Guidelines (WCAG) 2.0, which were established by the World Wide Web Consortium, the international standards organization for internet design. This means the site is accessible to the visually impaired and on a number of platforms.
"Was it a lot more work? Yes. Was it worth it? More than yes," Olalla said. "When we talk about creating opportunities and building bright futures, it's not just for certain people. It's for everyone we have the honor to serve."