BBVA Compass Rising Stars Challenge Preview: U.S. Team faces the World Team for third consecutive year
For the third consecutive year, the BBVA Compass Rising Stars Challenge will pit bright stars with rising NBA careers against each other in a U.S. versus World format this Friday, Feb. 17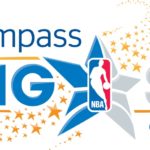 The league's annual showcase of bright young talent will see 10 first- and second-year NBA players from the U.S. take on 10 first- and second-year NBA players from around the world. For the sixth year running, BBVA Compass - the Official Bank of the NBA - will once again be the title partner of the annual game held during NBA All-Star.
"This game provides a special opportunity for young players to showcase their talent under a bright spotlight every year," said BBVA Compass Chief Marketing and Digital Sales Officer Jennifer Dominiquini. "One of our 10 Bright Principles is 'Know Where You're Going'. These young players are using this principle every time they step on the court. They're building successful NBA careers and they'll continue to show that on Friday."
This game provides a special opportunity for young players to showcase their talent
Karl-Anthony Towns, last season's unanimous Kia NBA Rookie of the Year, and Kristaps Porzingis highlight the list of 20 players selected by the league's assistant coaches to play in the game on Friday during NBA All-Star 2017 in New Orleans.
Towns, who helped the U.S. Team defeat the World Team 157-154 in last year's BBVA Compass Rising Stars Challenge, is one of two NBA players averaging at least 22.0 points and 11.0 rebounds this season (Anthony Davis is the other). The U.S. Team also features Devin Booker, who is averaging 23.0 points in February and 21.1 points on the year (through February 14) , and Myles Turner, who ranks third in the NBA in blocked shots (2.1 bpg) to go with 15.6 points and 7.2 rebounds.
The World Team is anchored by 2015-16 NBA All-Rookie First Team member Porzingis (Latvia), who is averaging a solid  18.3 ppg and 7.1 rpg, as well as another member of last year's all-rookie first team,  Serbian center Nikola Jokic (16.3 ppg, 8.9 rpg, 4.4 apg this season). Willy Hernangomez (Spain), a late addition who leads all rookies in field goal percentage (54.4) and ranks tied for second in rebounding (5.8 rpg), rounds out the World Team.
QUICK GAME FACTS:
The U.S. versus World format is fitting considering opening night rosters for the NBA 2016-17 season featured a record 113 international players from a record 41 countries and territories. This marked the third consecutive season that opening night rosters included at least 100 international players and that all 30 teams had at least one international player.
The annual game dates back to 1994, when the Phenoms defeated the Sensations 74-68 behind Chris Webber's 18 points and 10 rebounds.
20 years after the inaugural game, Chris Webber picked Team Webber for the 2014 installment of the BBVA Compass Rising Stars Challenge, which faced off against Grant Hill's Team Hill. The contest's final outcome was 142-136, in favor of Team Hill.
The game pitted rookies against sophomores for 12 All-Stars (2000-2011).